What it is

The reason for awarding the Golden Drum is to distinguish individual or corporate persons who, as a result of their daily business, their professional background and influence or for any other reason, have actively and notably contributed to consolidating a positive and attractive external image of the city, increasing its potential for tourism, enabling knowledge of the place, etc. The distinction can be awarded posthumously when warranted by the circumstances.
The award was created in 1967. Initially the rules for granting the distinction only allowed it to go to personalities who had not been born in San Sebastián. The rules changed in 1986 to allow the distinction to go to those born in the city as well.
Today a single Golden Drum is given every year and it can be left unawarded if necessary.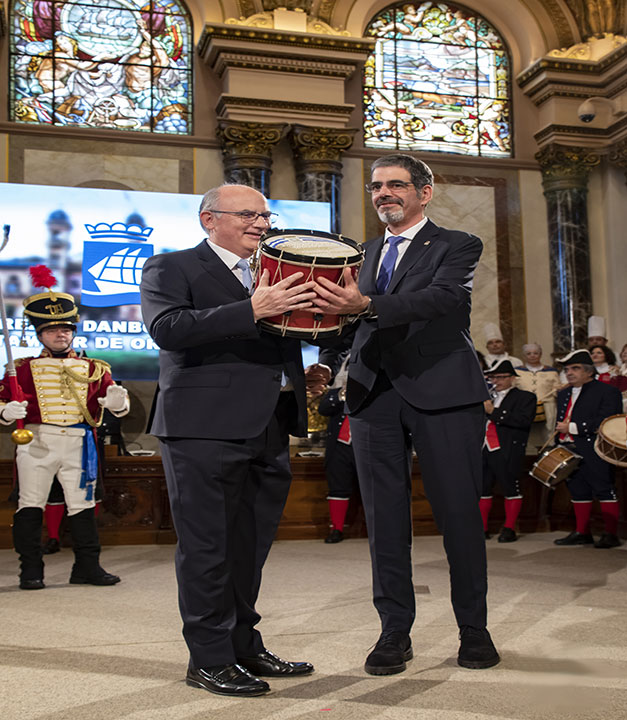 Golden Drum 2023 Javier García Cogorro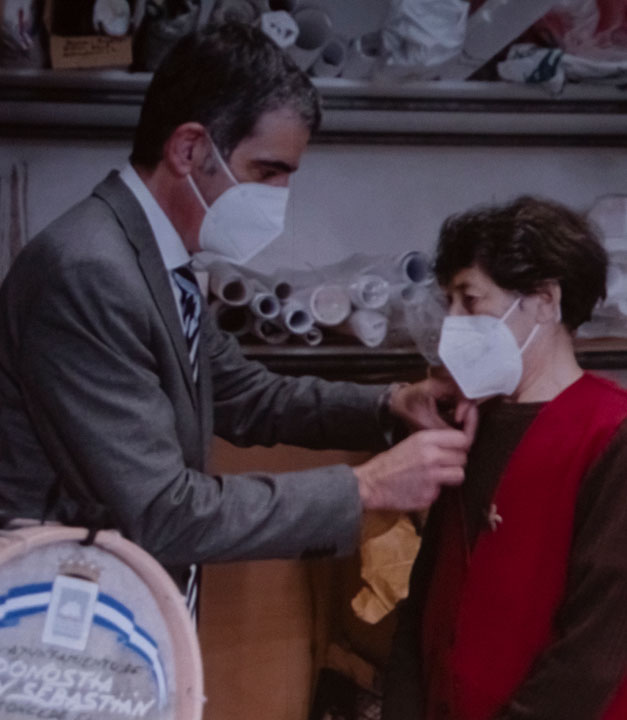 Golden Drum 2022 Esther Ferrer Ruiz

How it is decided
The citizens of San Sebastián can propose their candidates and make their arguments as to why they think that the said person should receive the award. An analysis is made of the proposals and the Meeting of Spokespeople makes a first selection of 3 candidates at the most.
If at the time of selecting the finalists, there is a qualified majority of the Meeting of Spokespeople around a candidacy by two thirds of its members and with a weighted representation of the Plenary, the Golden Drum may be granted directly. If this majority is not achieved, the election of the Golden Drum will be opened to the public through a popular vote. Finally, the City Council Plenary session approves granting of the Golden Drum to the chosen person.
List of winners - Golden Drum
2023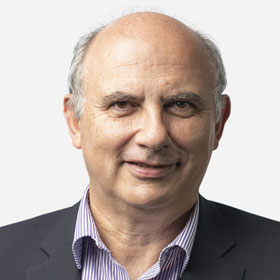 Javier García Cogorro
CEO of Viralgen. For his career and contribution to promoting the city as a city of science and knowledge
2022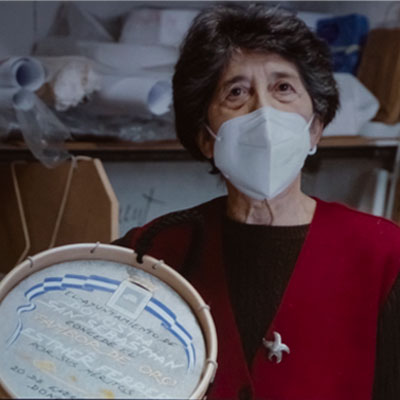 Esther Ferrer Ruiz
Interdisciplinary artist.
2021
Due to COVID19 the Golden Drum was not granted.
2020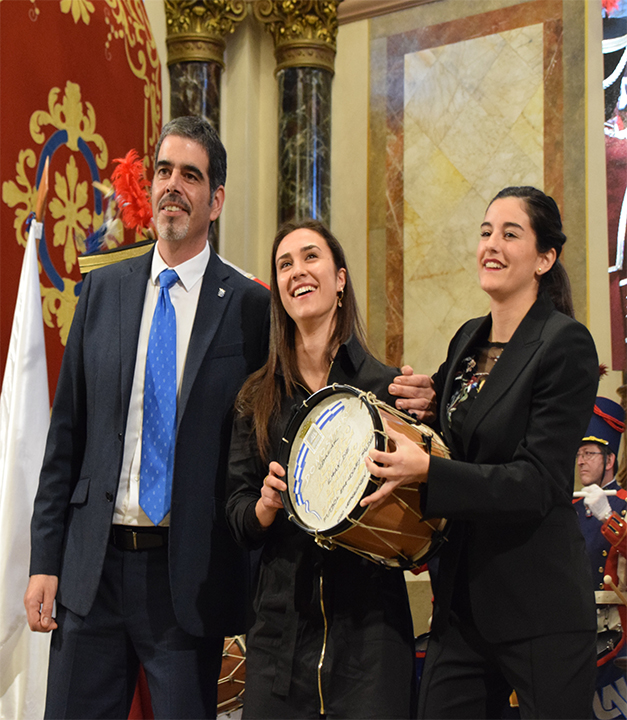 Real Sociedad women's football and hockey teams
Queen's Cup (Copa de la Reina) champions (football) and European Cup runners-up (hockey).
2019
Dña. Rosa García
Spokesperson for the "Stop Desahucios" ("Stop Evictions") platform.
2018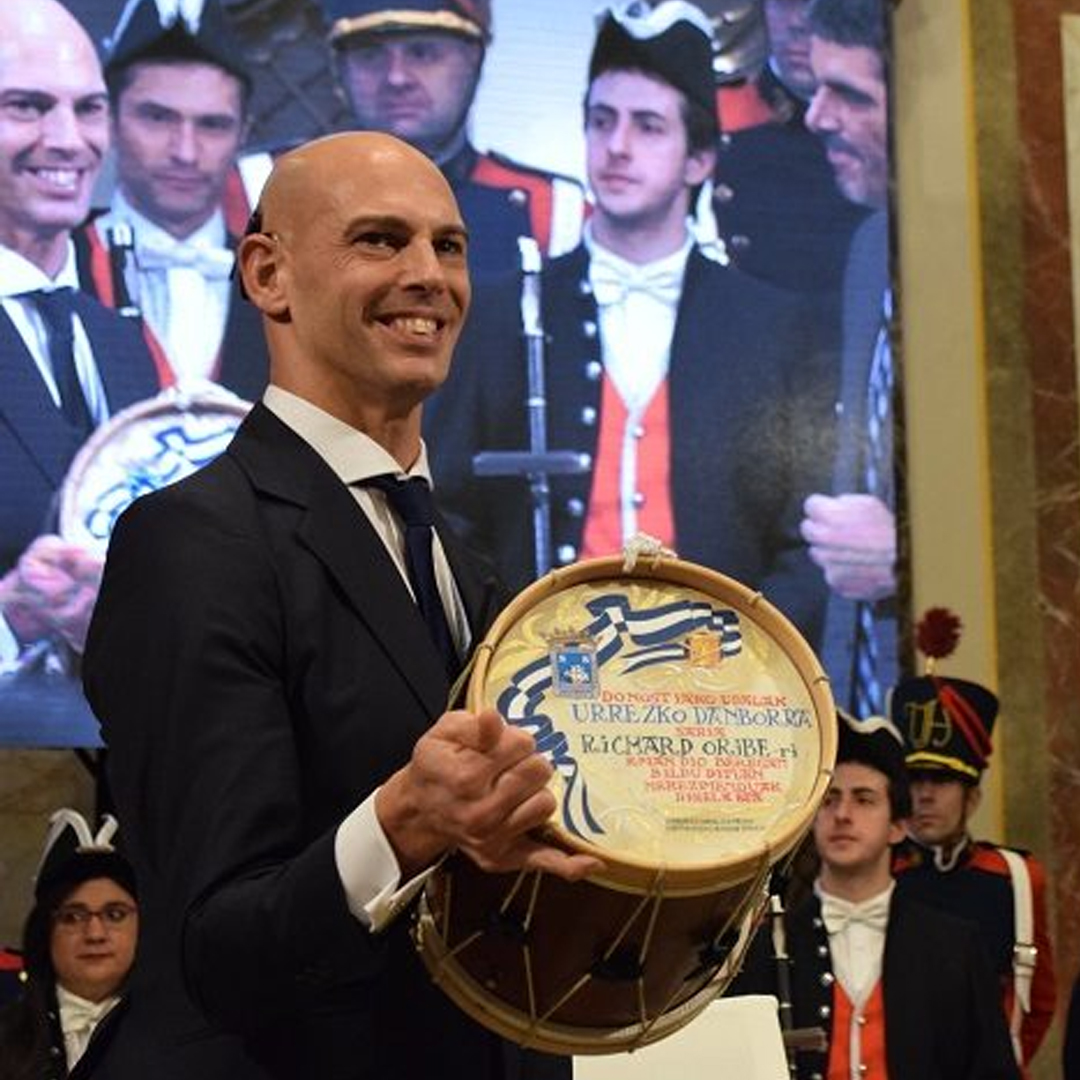 Richard Oribe
Elected by popular vote. Paralympic swimmer, winner of sixteen medals at the Summer Paralympics Games between 1996 and 2012.
2017
The prize was declared void.
2016
Cristina Iglesias
Sculptor and engraver from San Sebastian.
2015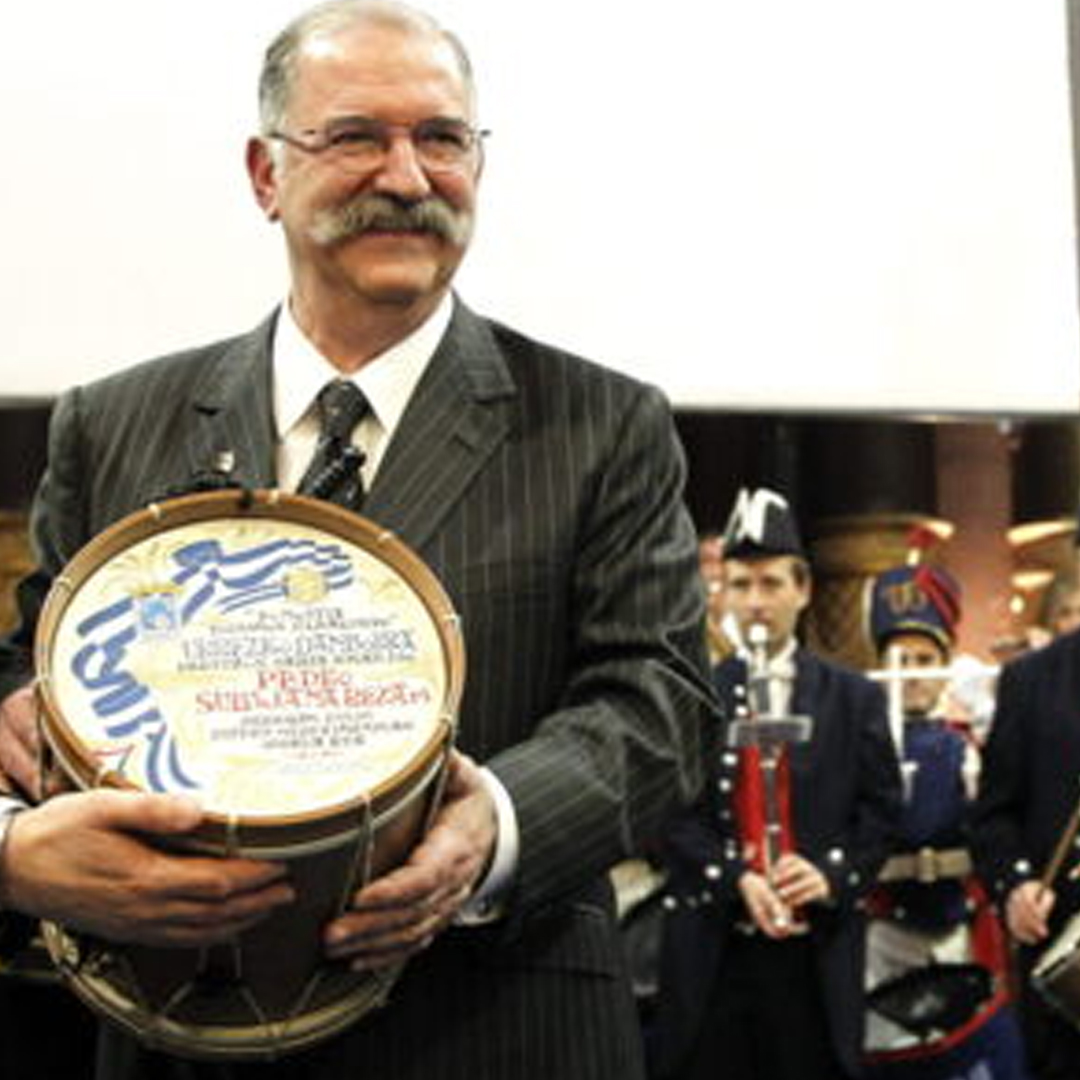 Pedro Subijana
Chef at the Akelarre restaurant and president of Eurotoques.
2014
Joaquín Fuentes
Child psychiatrist. Vice President of the World Association of Child Psychiatry and renowned specialist in autism. He is currently head of the Gipuzkoa Polyclinic Child and Adolescent Psychiatry service and has contributed over the last three decades to the development of Gautena (Autism Guipuzcoan Association). He won the award for projecting the good name of the city in the scientific and medical field, and for his key role in bringing the International Congress on Autism-International Meeting for Autism Research (IMFAR) to San Sebastian.
2013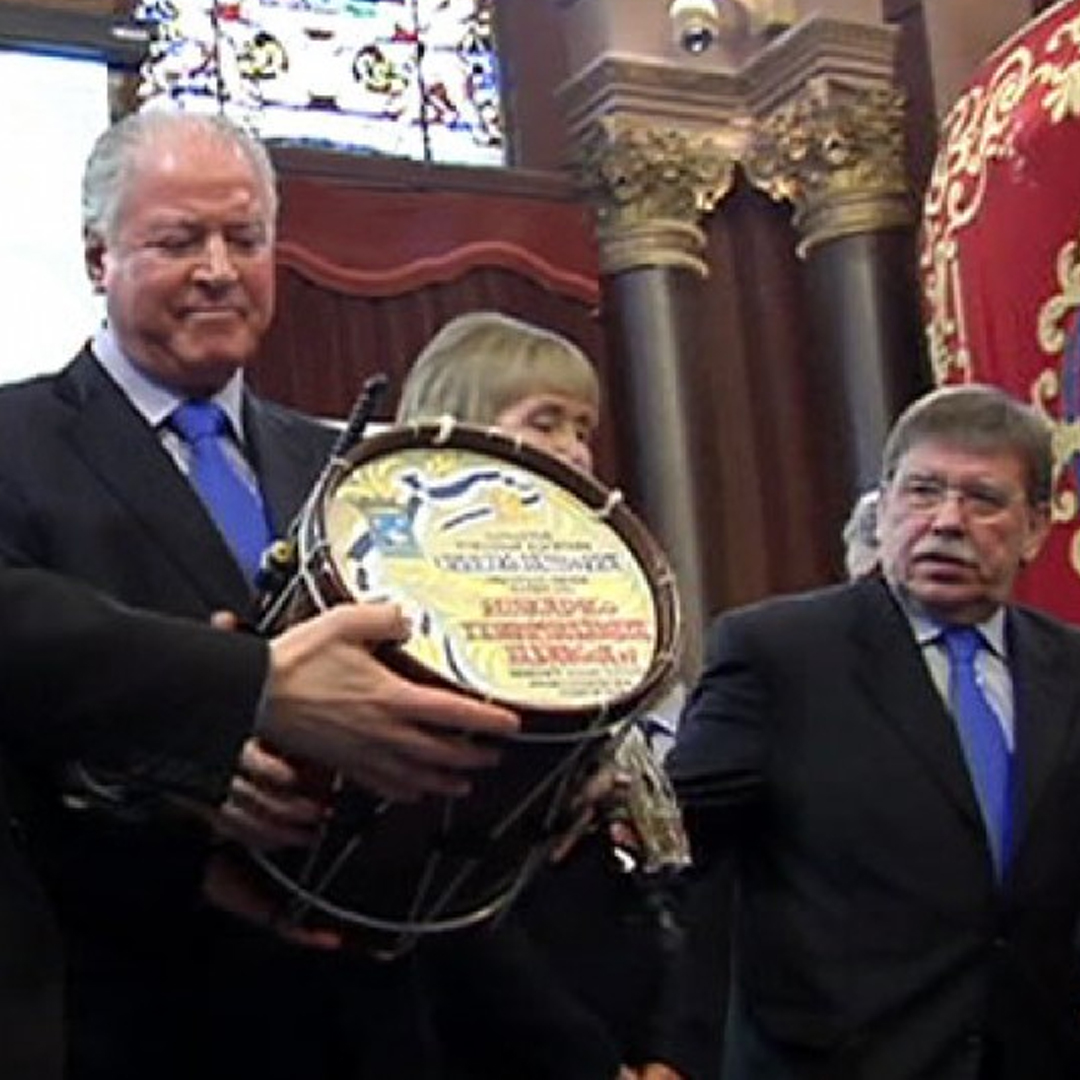 Clásica de San Sebastián
Cycling race held in the month of August whose route begins and ends in the city. It was part of the Cycling World Cup from its creation in 1989 until the 2004 edition. It is currently the only one-day State event included in the UCI WorldTour (formerly the UCI ProTour).
2012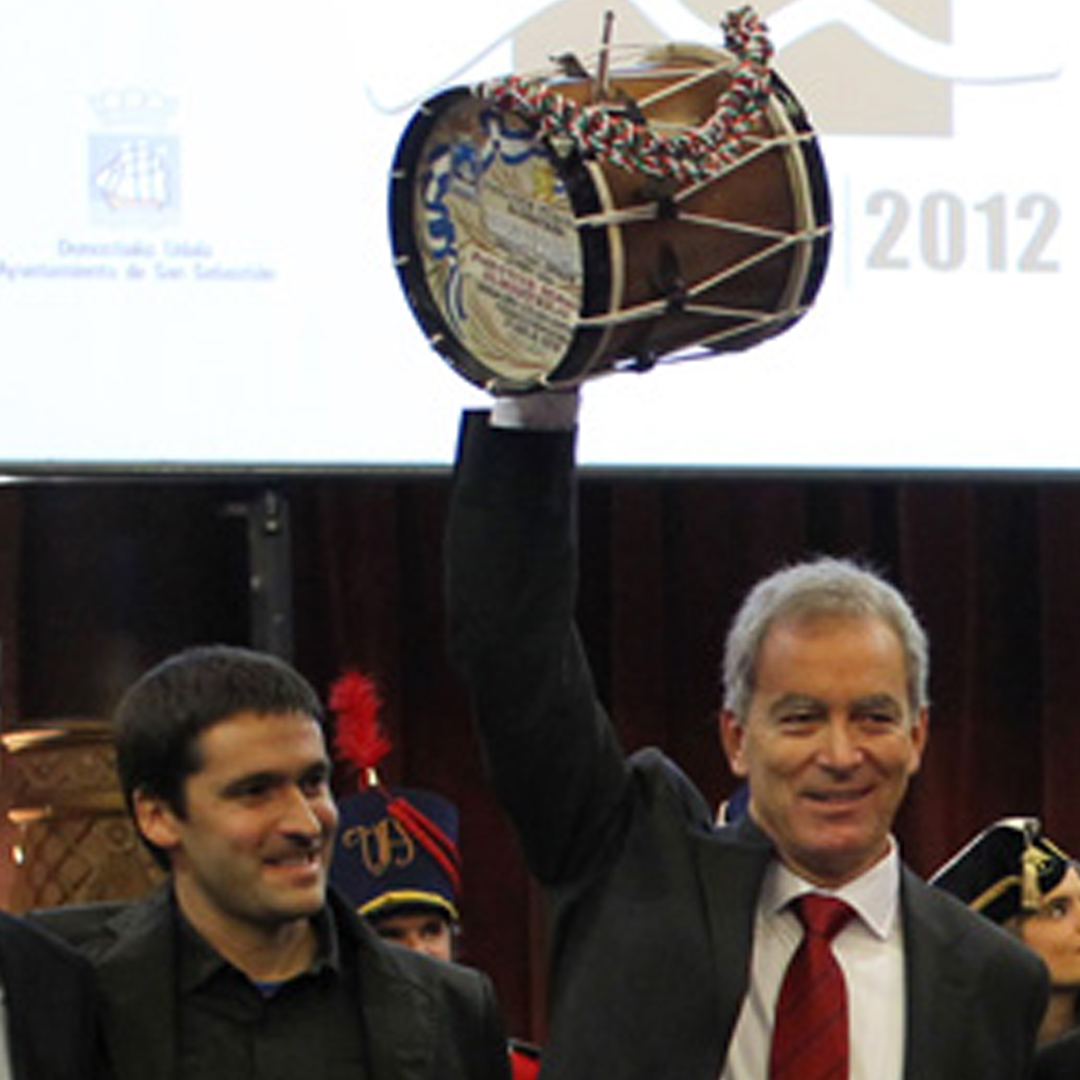 CD Fortuna KE
For the organization of the Behobia-San Sebastián race, a popular race that runs between Behobia (neighborhood of Irún) and San Sebastián, several tens of thousands of people usually participate.
2011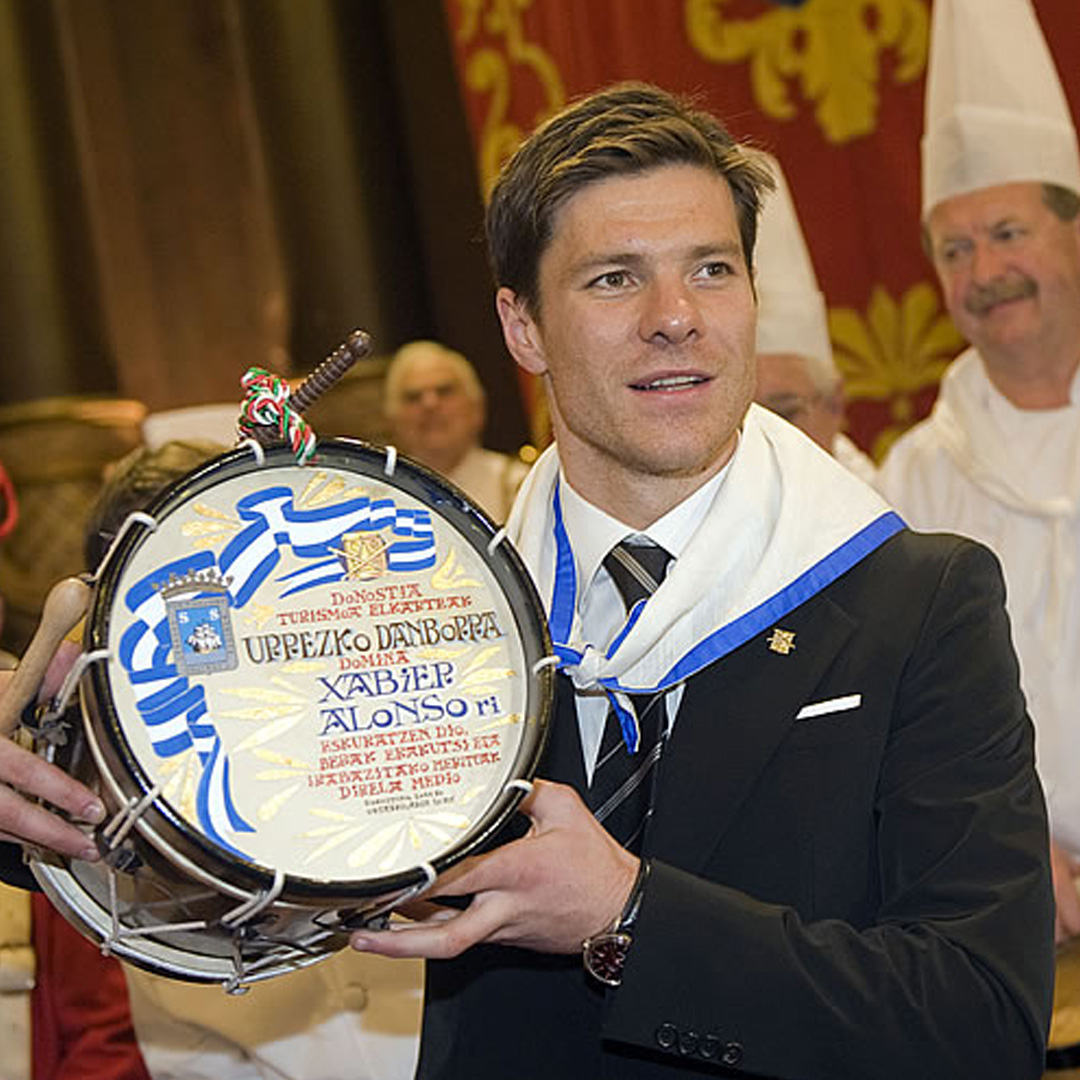 Xabi Alonso
Footballer trained in Antiguoko (a San Sebastián's football club). World Champion in 2010 with the Spanish National Team.
2010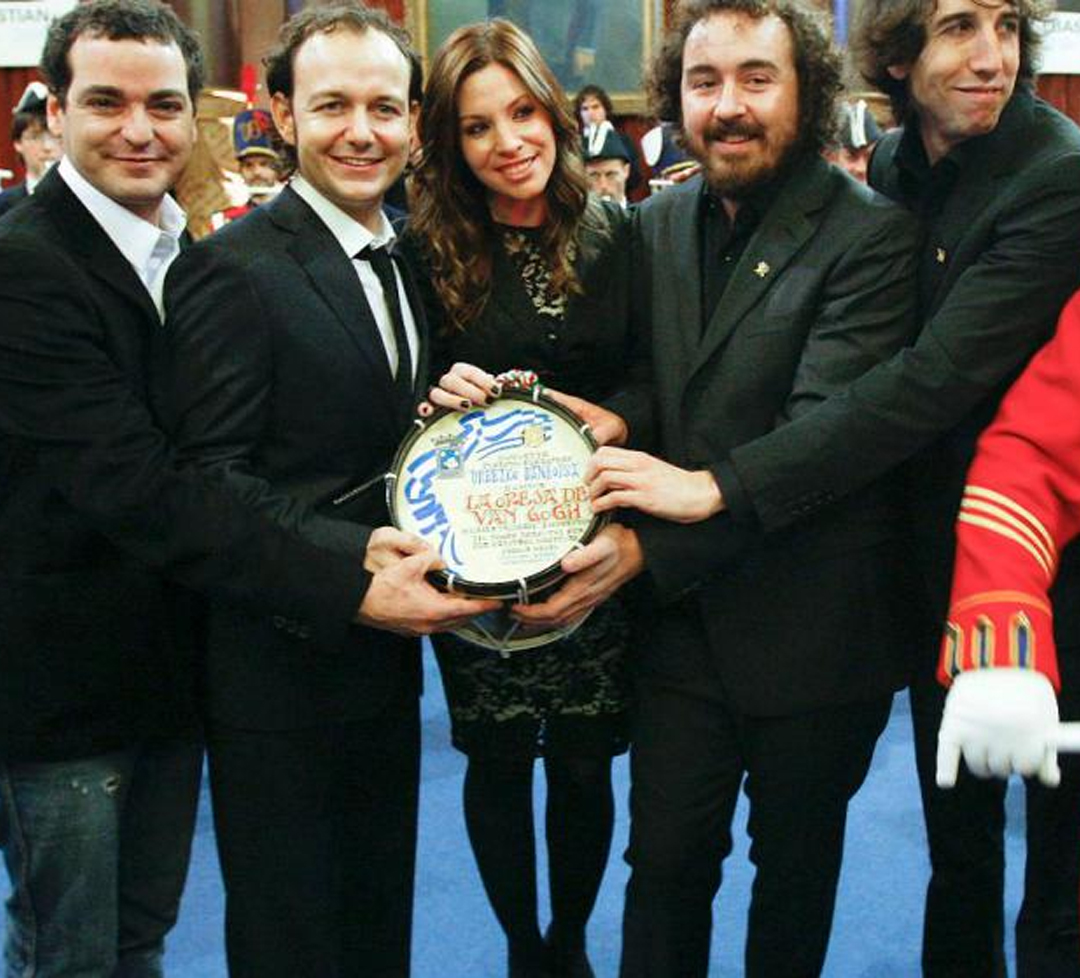 La Oreja de Van Gogh
Pop music group from San Sebastián, they are awarded for naming the city and its festivities in the lyrics of their songs on more than one occasion, making their city known to the world through their songs.
2009
Iñigo Olaizola
Promoter of the Donosti Cup. Annual grassroots football tournament that brings together more than 200 teams from around the world.
2008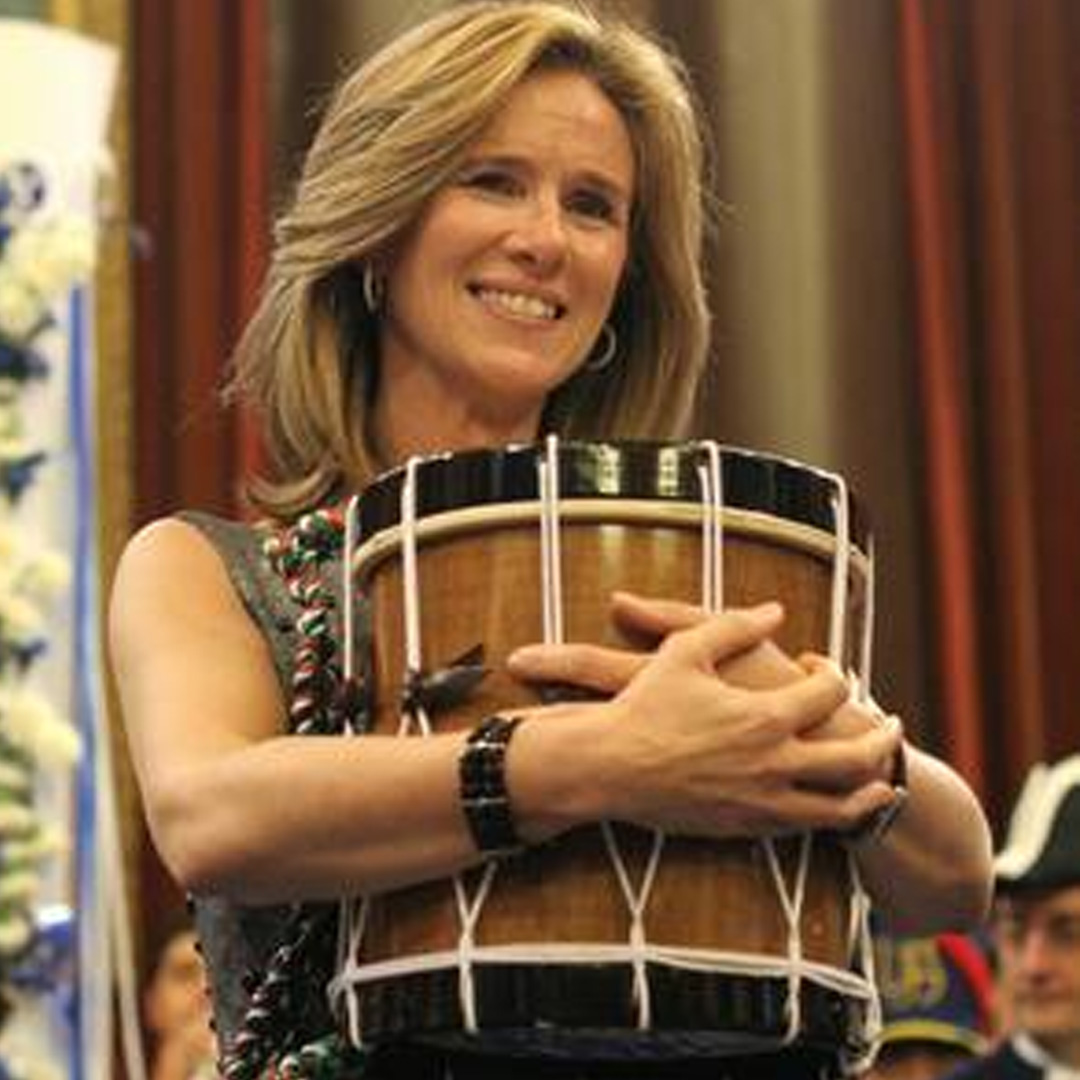 Cristina Garmendia
Biologist from Donostia based in Madrid. President of Genetrix and the Inbiomed Foundation, "for her work in disseminating and promoting San Sebastián as an innovative and scientific city and her contribution to promoting from nowhere, against all odds, the conversion of Donostia into a Biopolo" The biologist would be elected a few months later Minister of Science and Innovation in the second cabinet of José Luis Rodríguez Zapatero.
2007
Pedro Abrego
Navarrese restaurateur (from Lerín) based in Madrid. Owner of Asador Donostiarra and Txistu, famous Basque restaurants in Madrid; "for his special connection with the city through its restaurants, his years close to the Real Sociedad or the Orfeón Donostiarra, his cult and dedication to Basque cuisine".
2006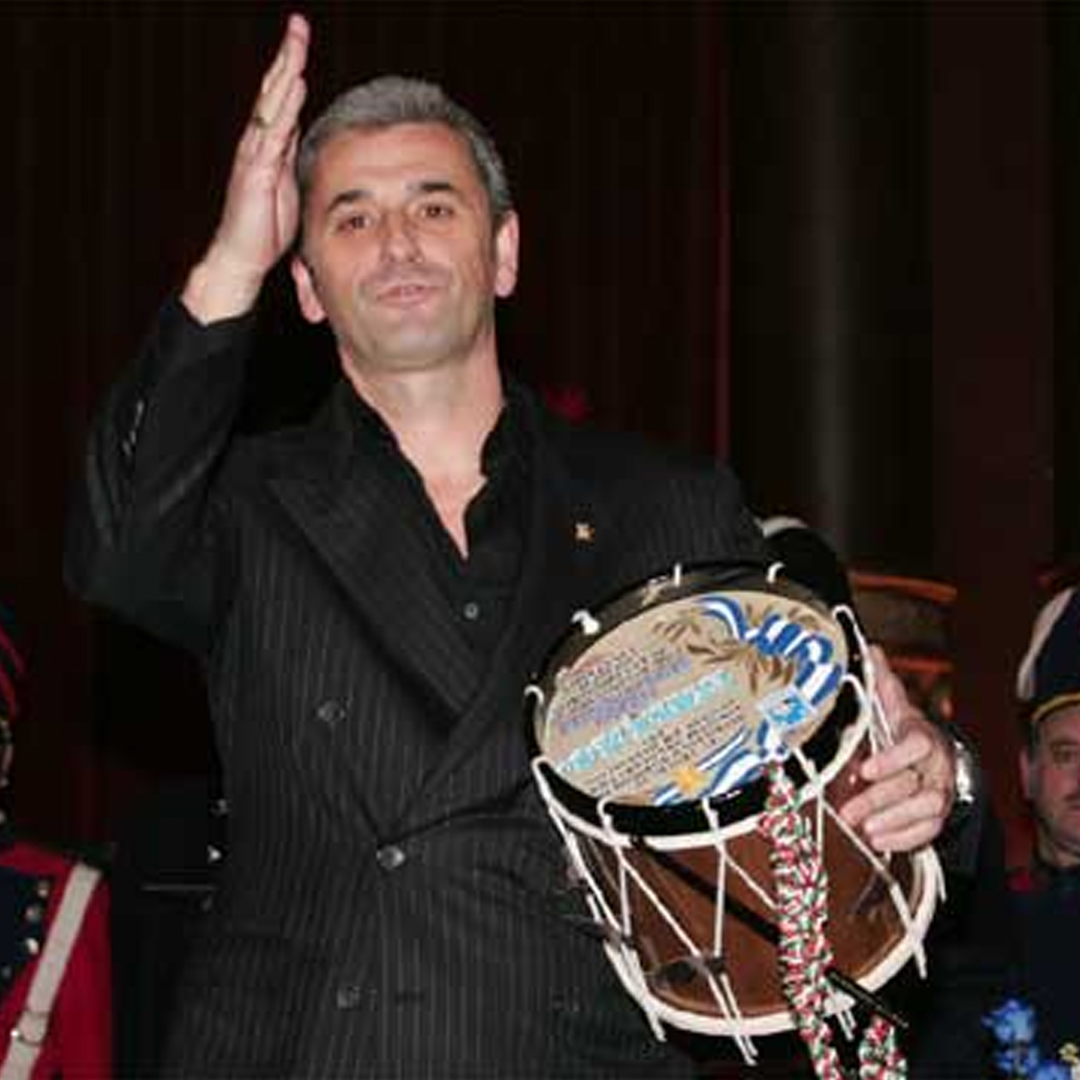 Iñigo Argomaniz
Music promoter from San Sebastián. He is awarded the Tambor for his work in hiring relevant concerts for the city with the tourist and cultural attraction they generate.
2005
Martín Berasategui
San Sebastián's restaurateur.
2004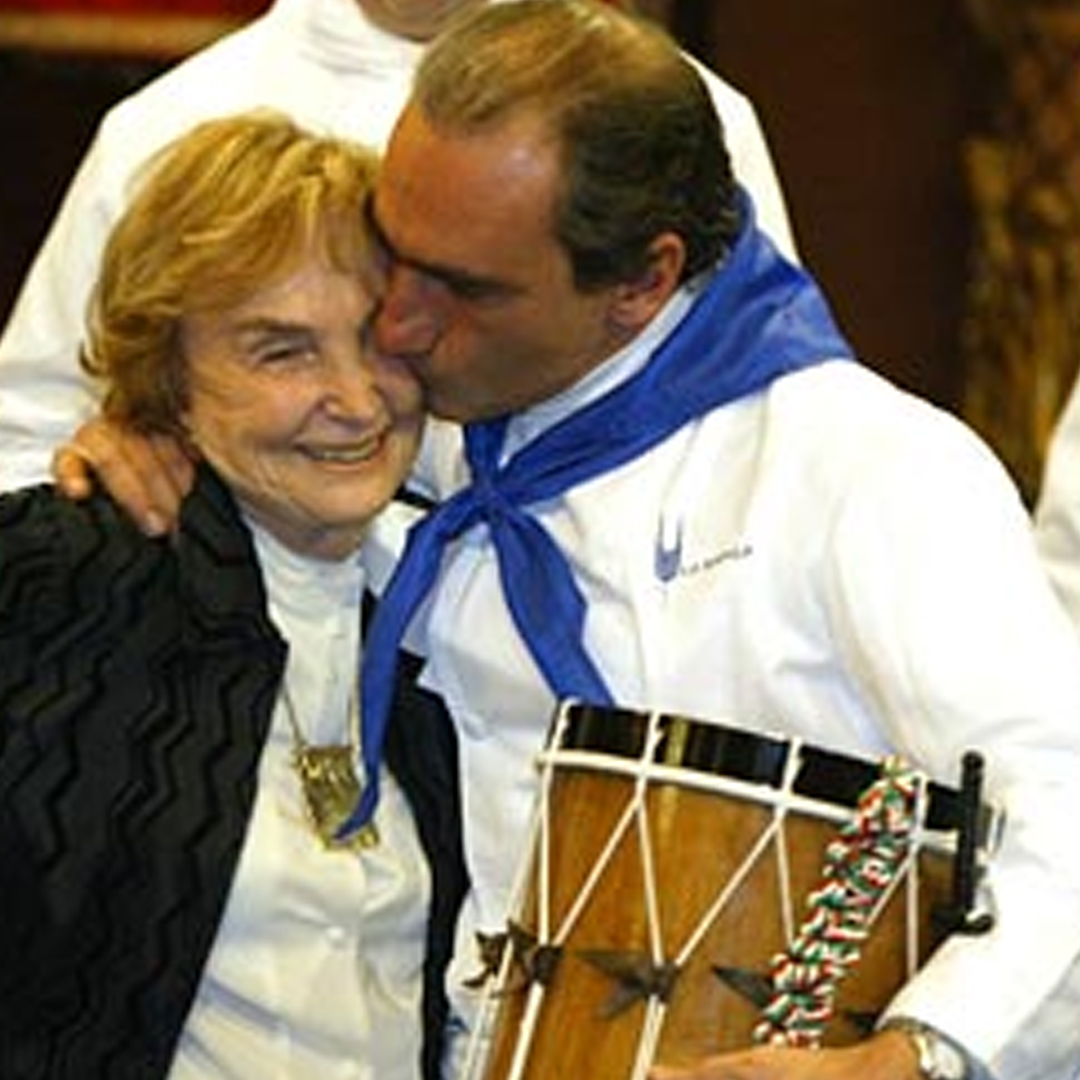 Chillida Leku
An open-air museum located in Hernani, just 10 km from San Sebastián, which includes the work of the sculptor from San Sebastian, Eduardo Chillida. Since its inauguration in 2000, it has become one of the most important cultural and tourist elements in the San Sebastián area, becoming a powerful factor of attraction and international importance.
2003
The prize was declared void.
2002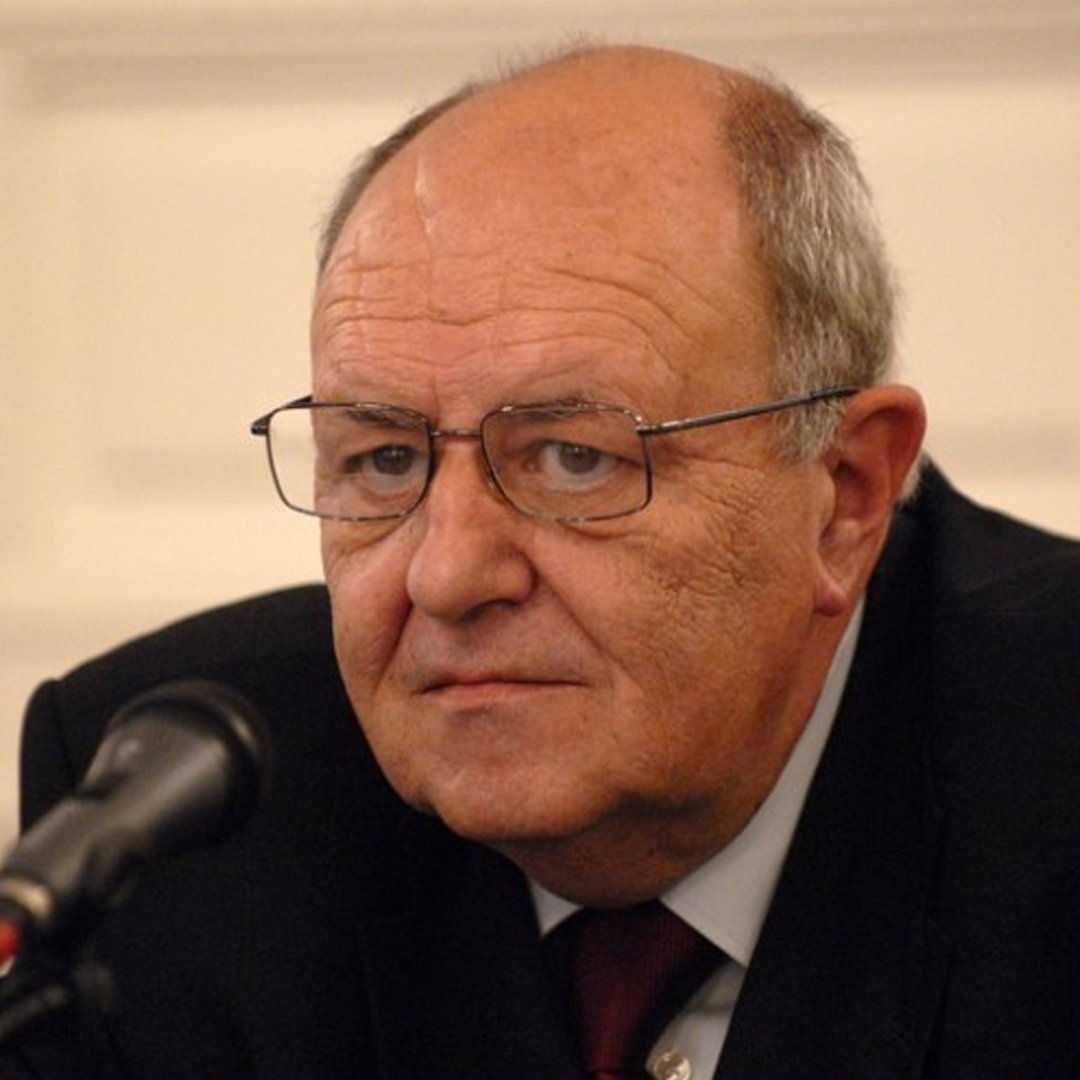 D. Ricardo Etxepare
Director since 1984 of the summer courses of the University of the Basque Country (UPV), which are held in San Sebastián and of the School of Industrial Technical Engineering of San Sebastián. Born in Irún
2001
D. Diego Galán
Director of the Donostia/San Sebastián International Film Festival in the periods 1986-1989 and 1995-2000.
2000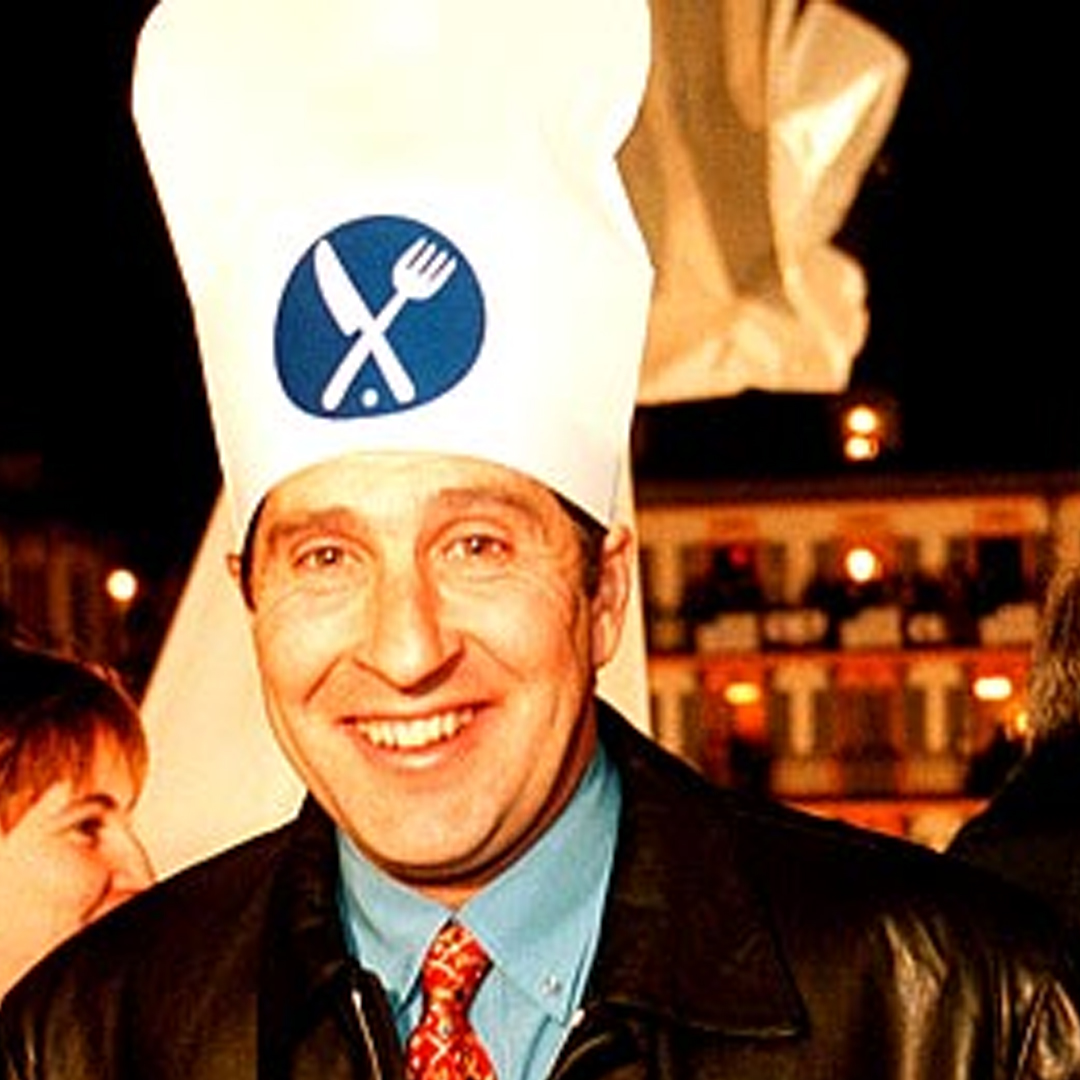 D. José Mª Olazabal
Golf player; born in Hondarribia
1999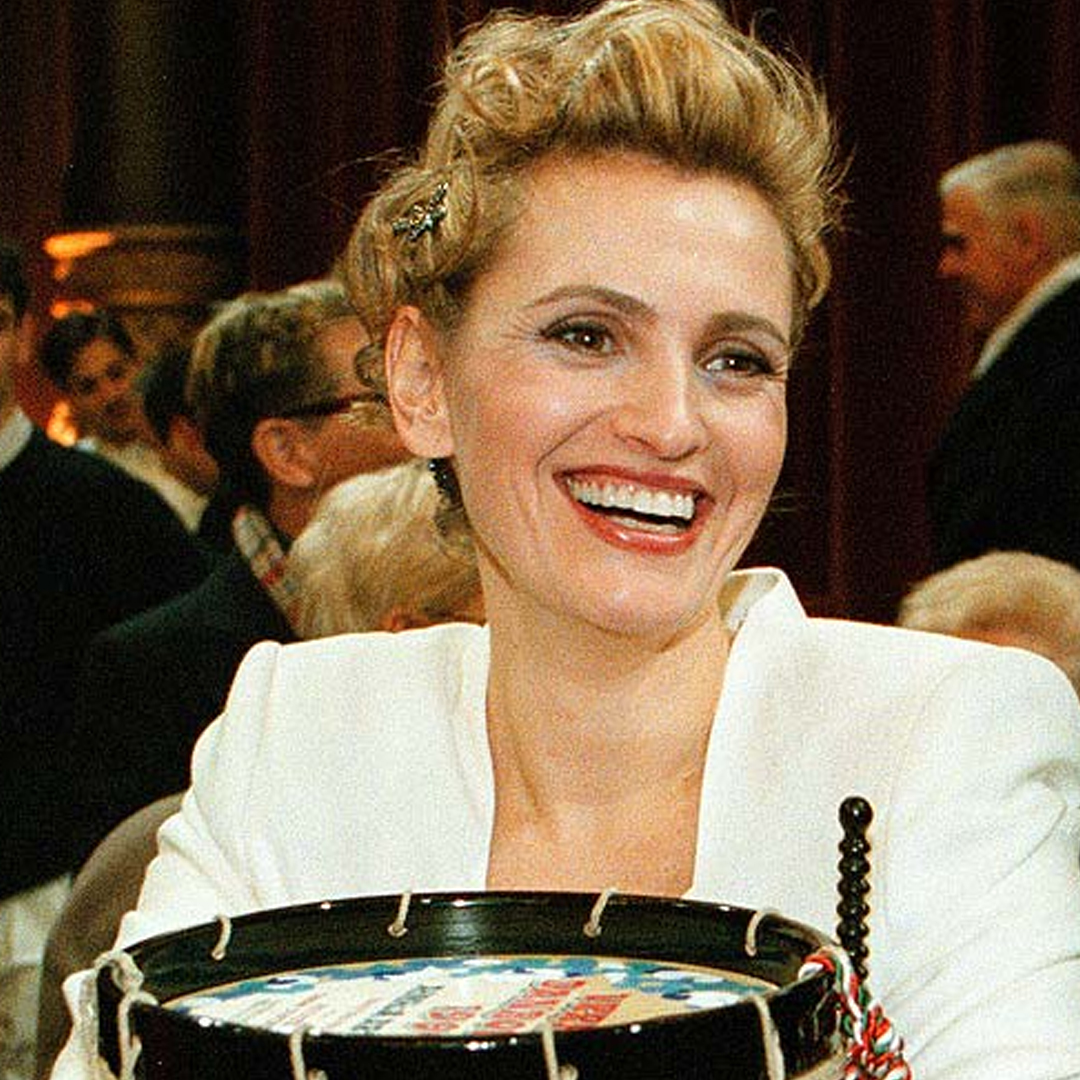 Dña. Ainhoa Arteta
Opera singer; soprano. Born in Tolosa
1998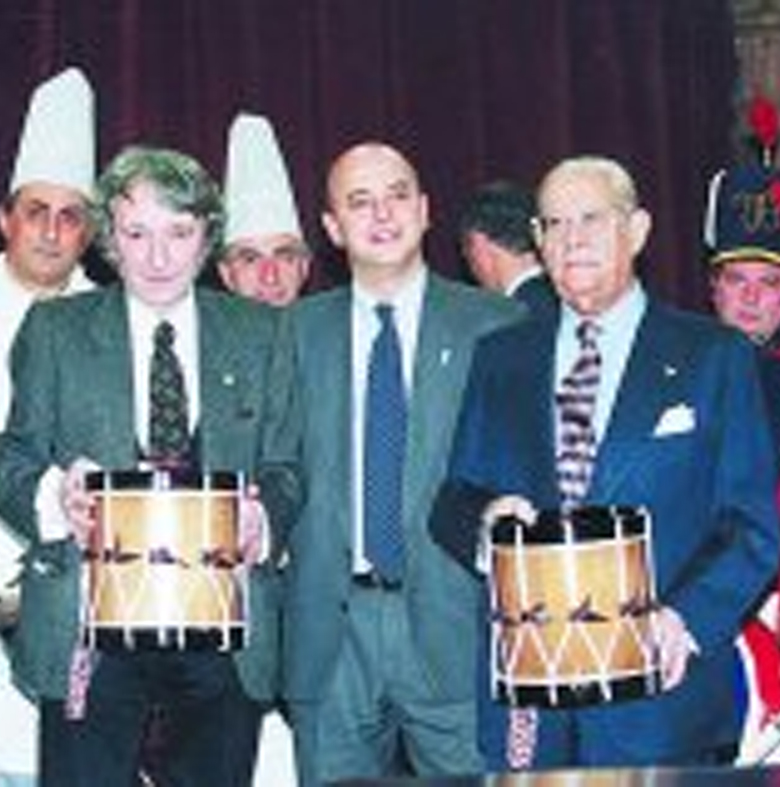 D. Elías Querejeta
Film producer born in Hernani
---
D. Javier Gil de Biedma
Businessman. President of the International Federation of Basque Pelota from 1970 to 1978. Vice President of Real Madrid between 1978 and 1992
1997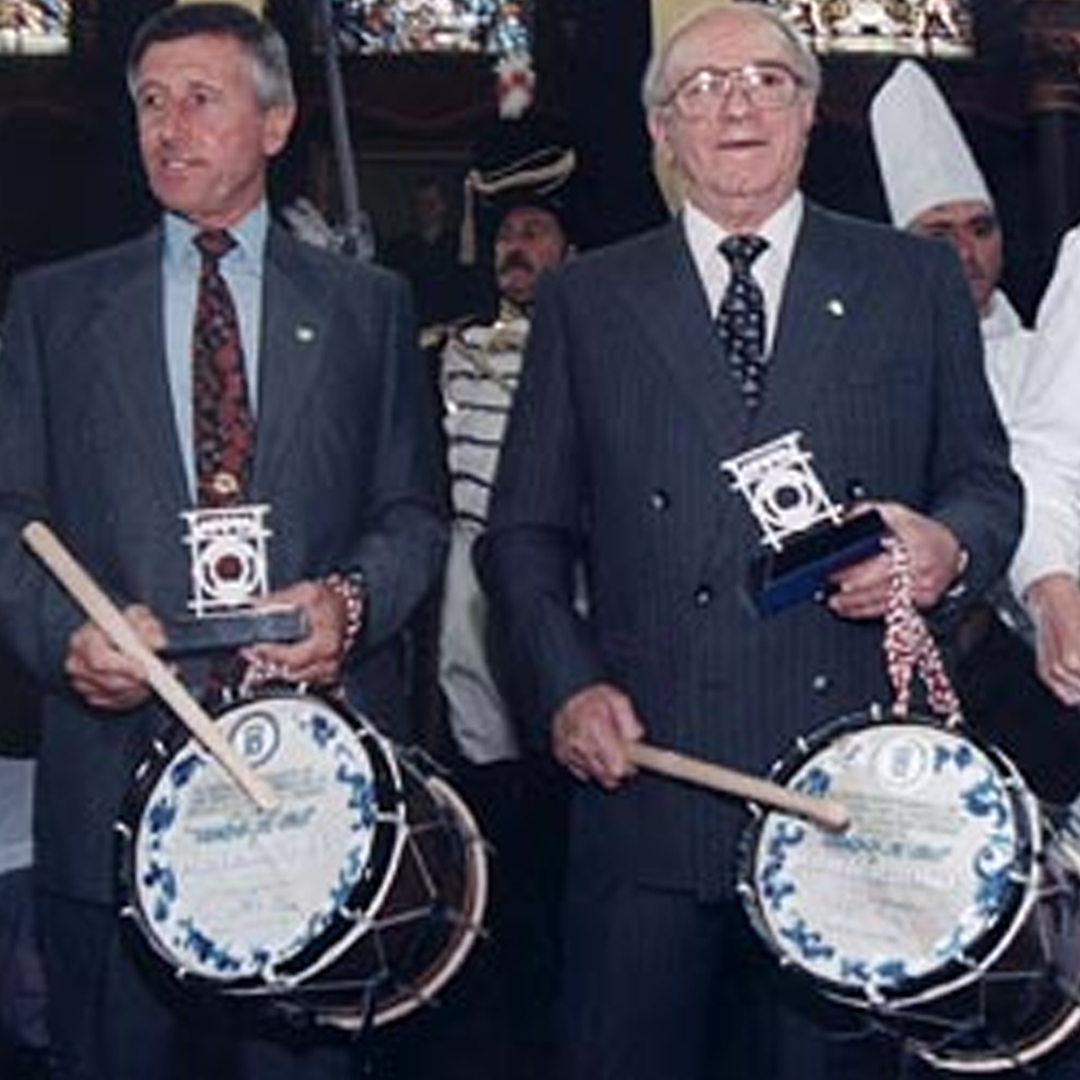 D. Alfredo di Stéfano
Spanish-Argentine footballer.
---
D. Felipe E.Muguerza
President of the Basque Houses (Euskal Etxeak) of Argentina
1996
D. Antonio Mercero
Film and television director and screenwriter born in Lasarte.
---
Dña. Araceli Gonzalez Campa
Journalist, presenter with Fernando Argenta of 'Clásicos Populares' and 'El conciertazo'
---
D. Fernando Martín de Argenta
Journalist, musician and popular presenter for years of 'Clásicos Populares' and 'El Conciertazo', two public radio and television programs that brought classical music closer to generations of Spaniards
1995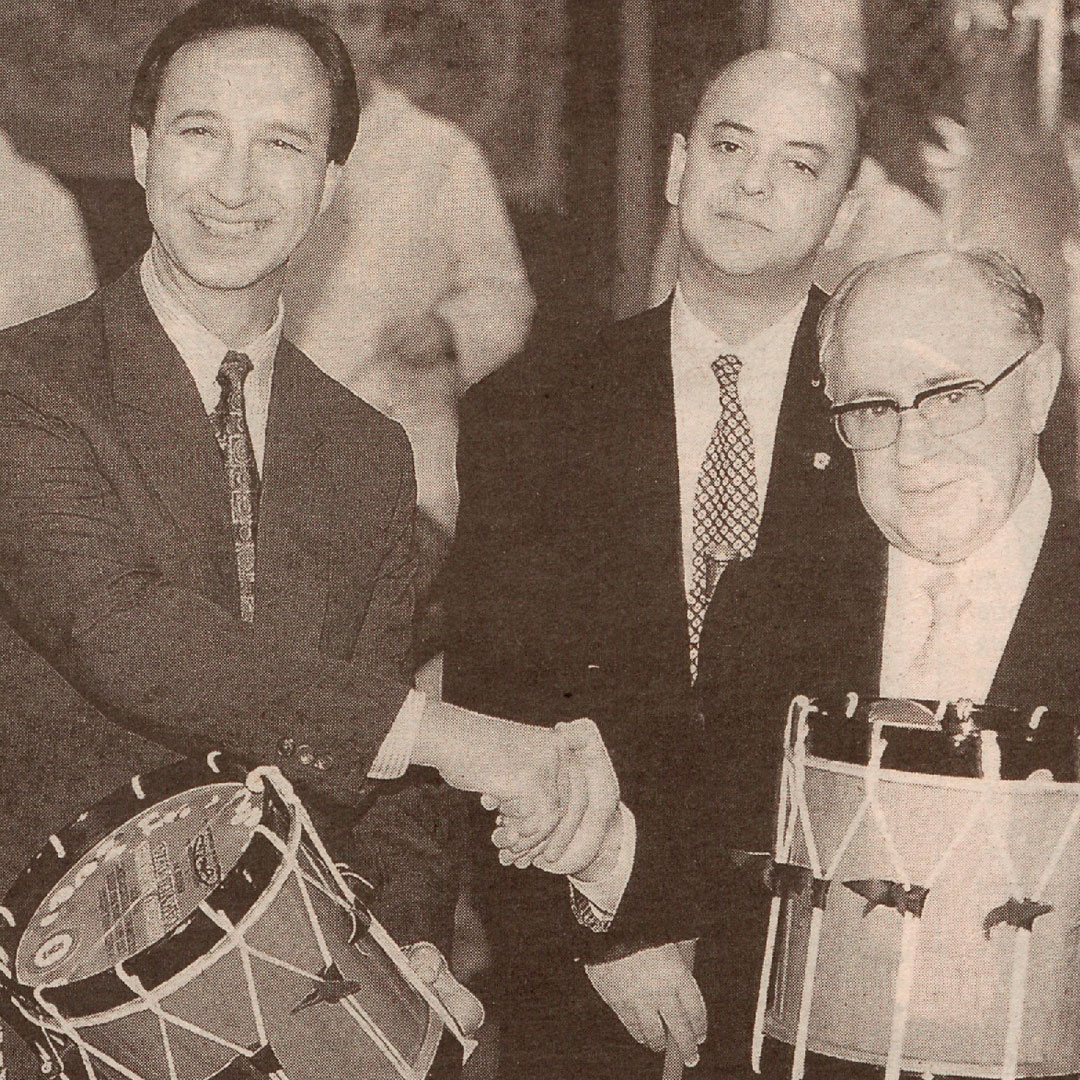 D. Justo Segura
Gipuzkoan priest and missionary in Japan. For his work in establishing the twinning between San Sebastián and the Japanese city of Marugame.
---
D. Carmelo Urza
Biscayan university professor (from Erandio). Professor of Hispanic Philology at the University of Reno (Nevada) and coordinator of the study abroad program. For his contribution to the twinning between Reno and San Sebastián.
1994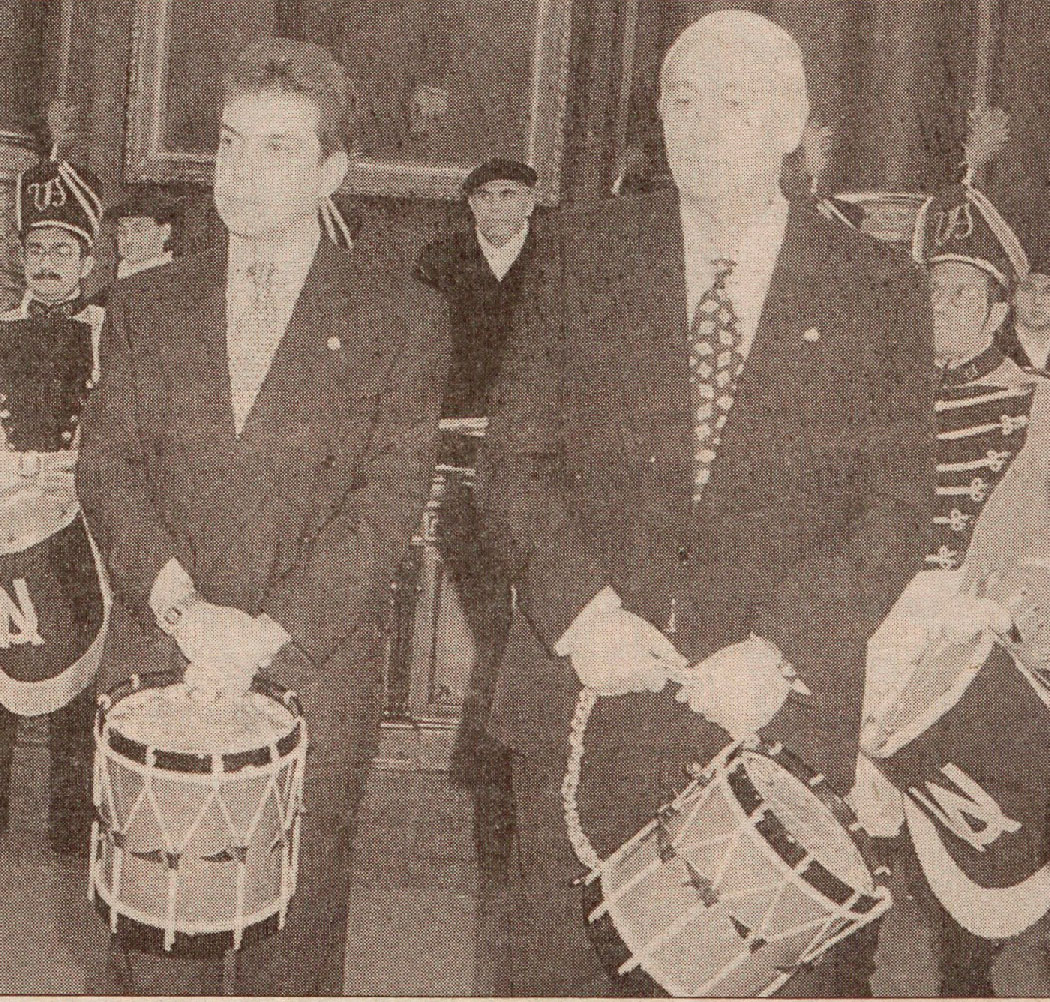 D. Xabier Oliver
Xabier Oliver president of the AEACP (Spanish Association of Advertising Communication Agencies) when, in 1993, the Advertising Film Festival was renamed the San Sebastian Advertising Festival.
---
D. Miguel Atutxa
Hotel entrepreneur, owner of the Aranzazu chain. For having inaugurated the emblematic Hotel Costa Vasca in 1979, the difficult time of transition, and later betting on the Aránzazu.
1993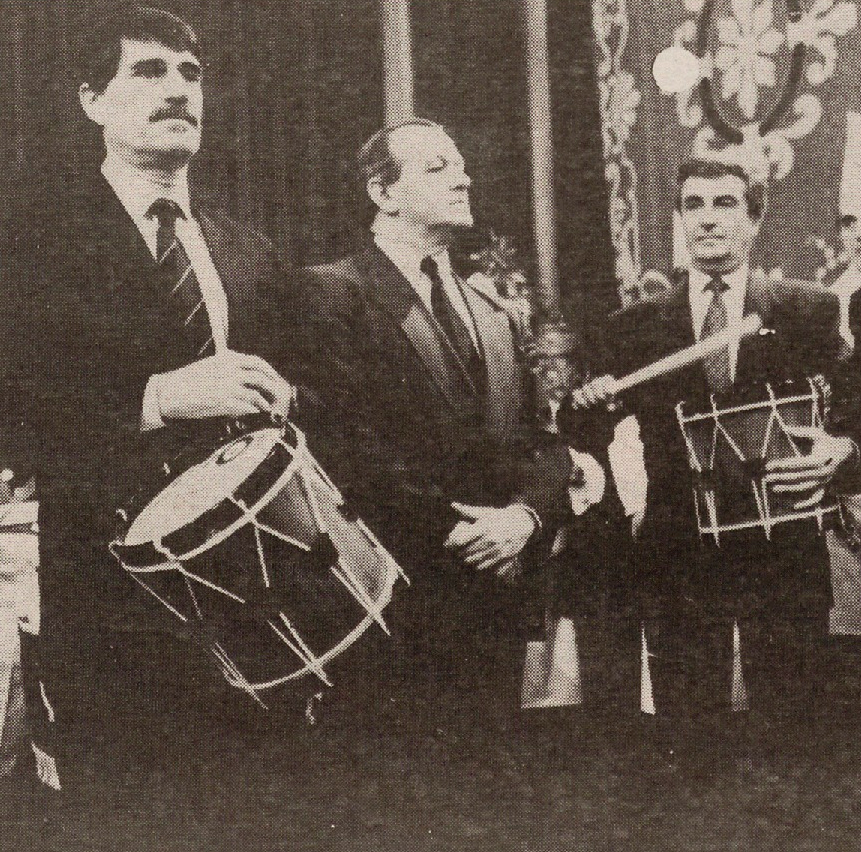 D. José Mª Odriozola
President of the Spanish Athletics Federation.
---
Sdad. Tour de France
Organizing company of the Tour de France. For having granted the start of the 1992 edition to the city.
1992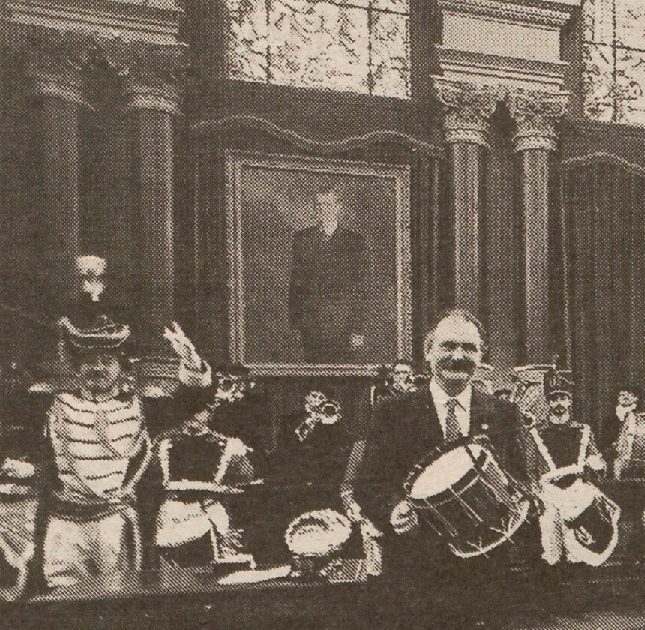 D. Luis Irizar
Chef and master chef.
1991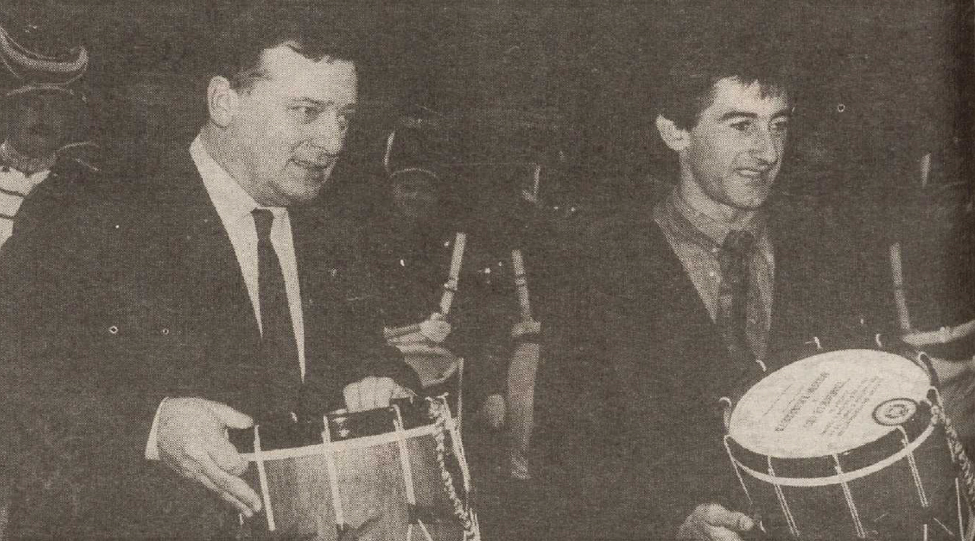 D. Antxon Lafont
Director of the Bayonne Chamber of Commerce
---
D. Marino Lejarreta
Cyclist
1990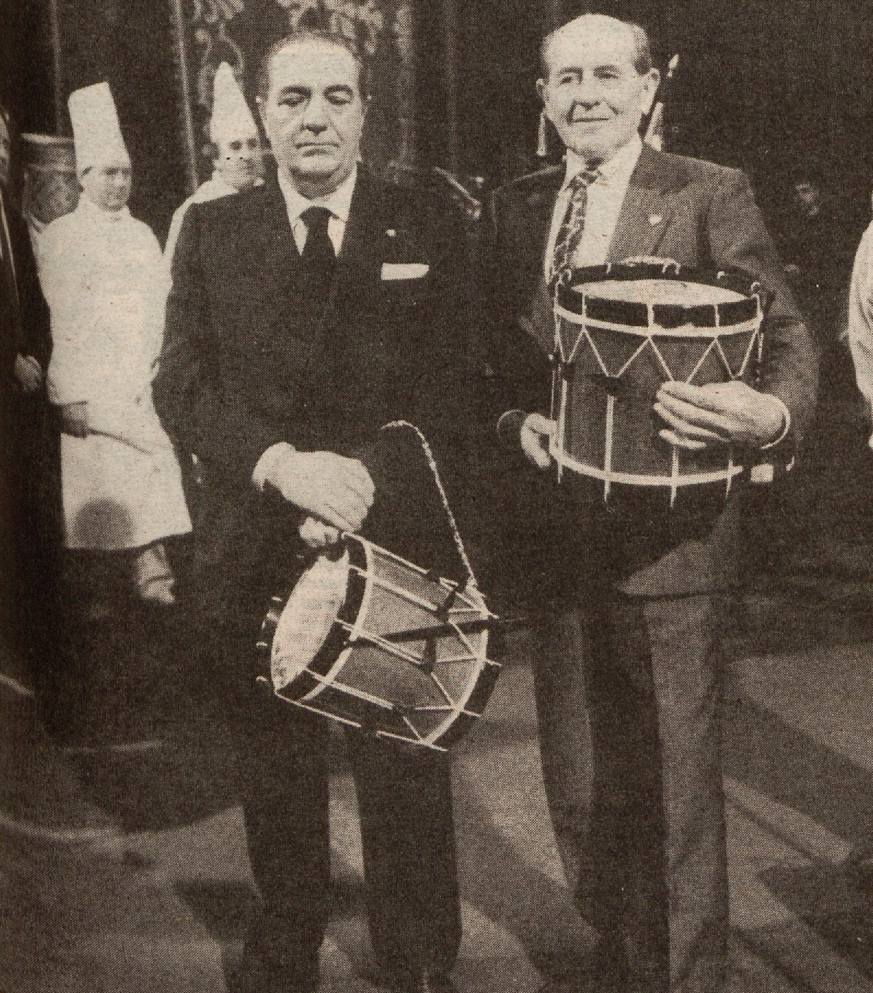 D. Emil Zatopek
Athlete.
---
D. Paco Ramos
Sevillian restaurateur, for being ambassador of San Sebastian in his city and throughout Andalusia.
1989
1988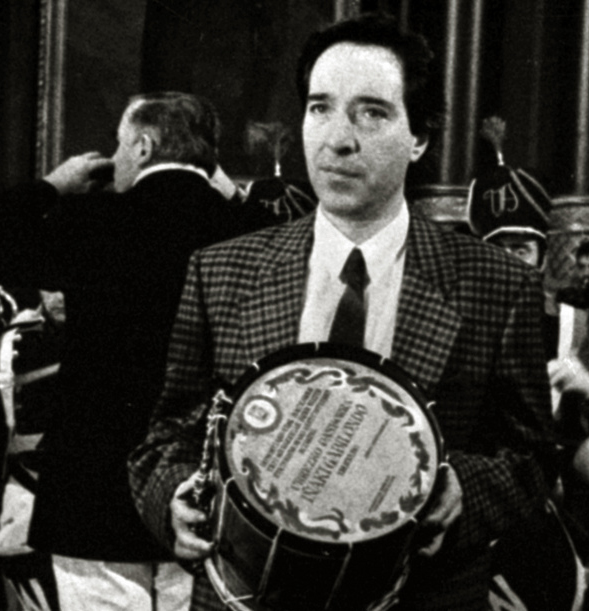 D. Iñaki Gabilondo
Journalist.
1987
Doña Pilar Miró
For her decisive role as General Director of Cinematography in the recovery of category A of the FIAPF of the San Sebastian Film Festival. It was tradition for the recipients of the Golden Drum to dine with the authorities on the night of the 19th at the Gaztelubide gastronomic society, whose regulations at that time prevented women from entering. That year the institutional representatives dined in Gaztelubide (lehendakari, deputy general and mayor), together with the other winner of that year; while Pilar Miró dined at the Arzak restaurant with the deputy mayor Pilar Larraina, the mayor's wife, the director of the San Sebastián Film Festival Diego Galán and the then councilor Odón Elorza.
---
Excmo.Sr. D. Beltrán Alfonso Osorio (XVIII Duque de Alburquerque)
Head of the House of the Counts of Barcelona.
1986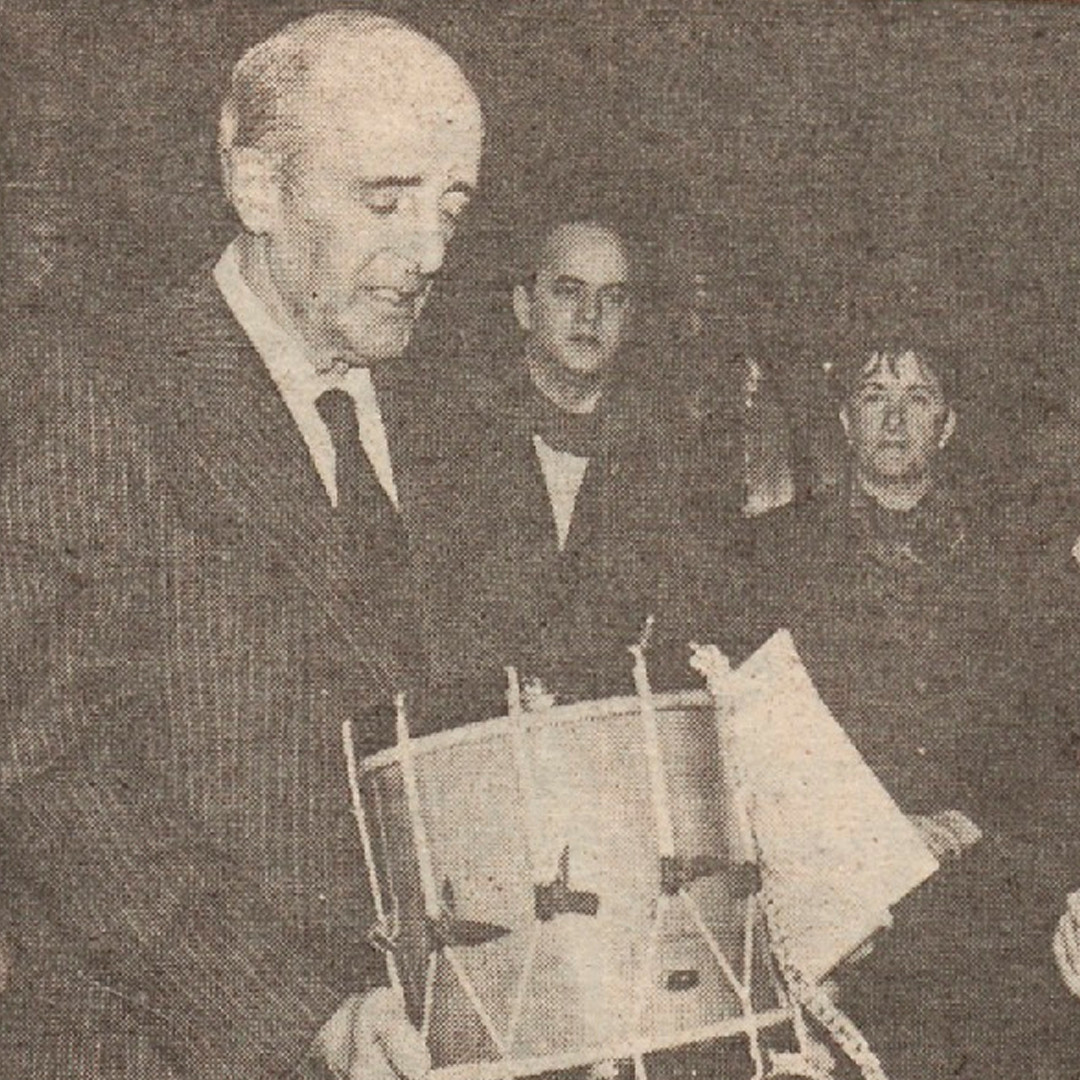 Mr. Robert Laxalt
Basque-American writer.
1985
1984
The prize was declared void.
The plenary rejected that the distinction would go to the Dukes of Alba.
1983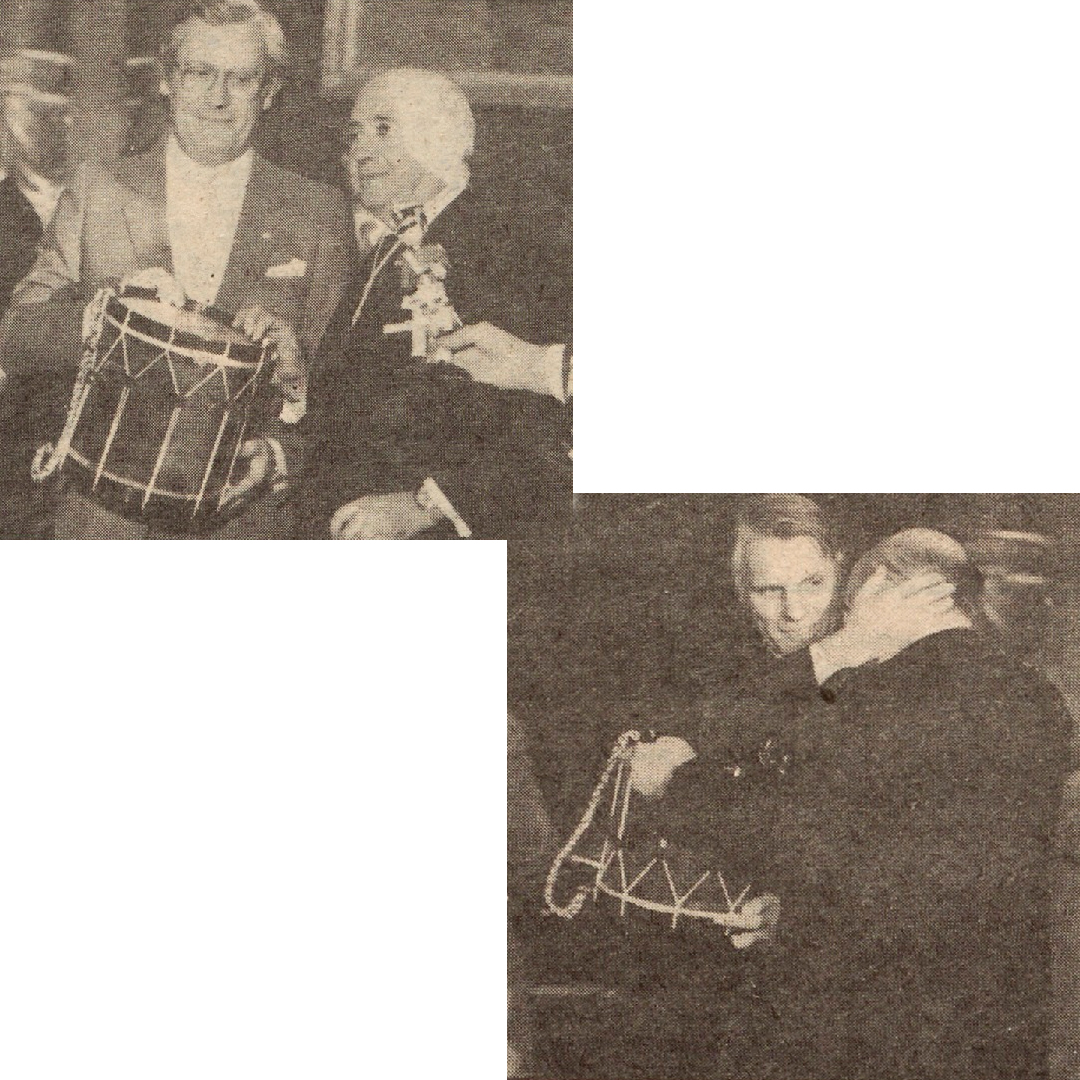 D. Giorgio Tononi
Mayor of Trento, a Italian city twinned with San Sebastián.
---
D. Oriol Bohigas
Architect
1982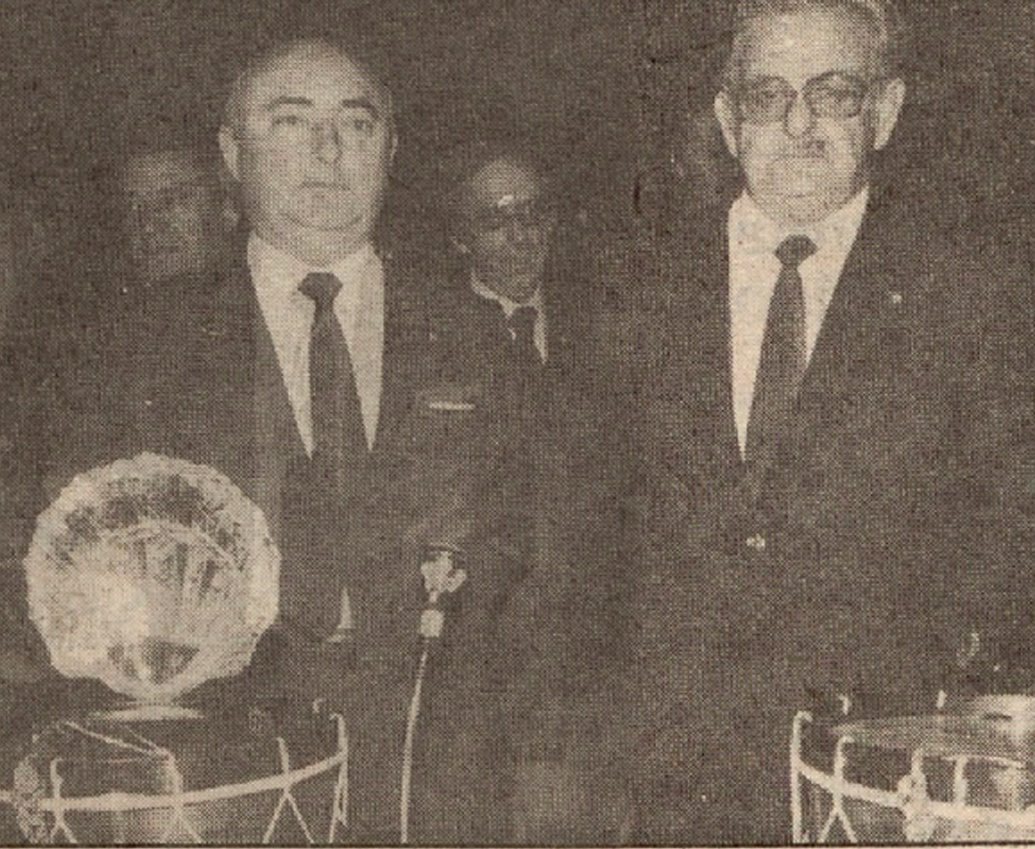 D. Mario Igual
Pirotechinician
---
D. Pello Aramburu
Founder of the Euskal Etxea (Basque Center)of Madrid.
1981
English Athletics Federation
In recognition of the participation of outstanding British athletes in the San Sebastián International Cross.
---
D. Xabier Domingo Castaño
Journalist.
Two years later, the plenary session of the city council decided to take away the award as a result of a certain controversial article referring to the Basque Country that he wrote.
1980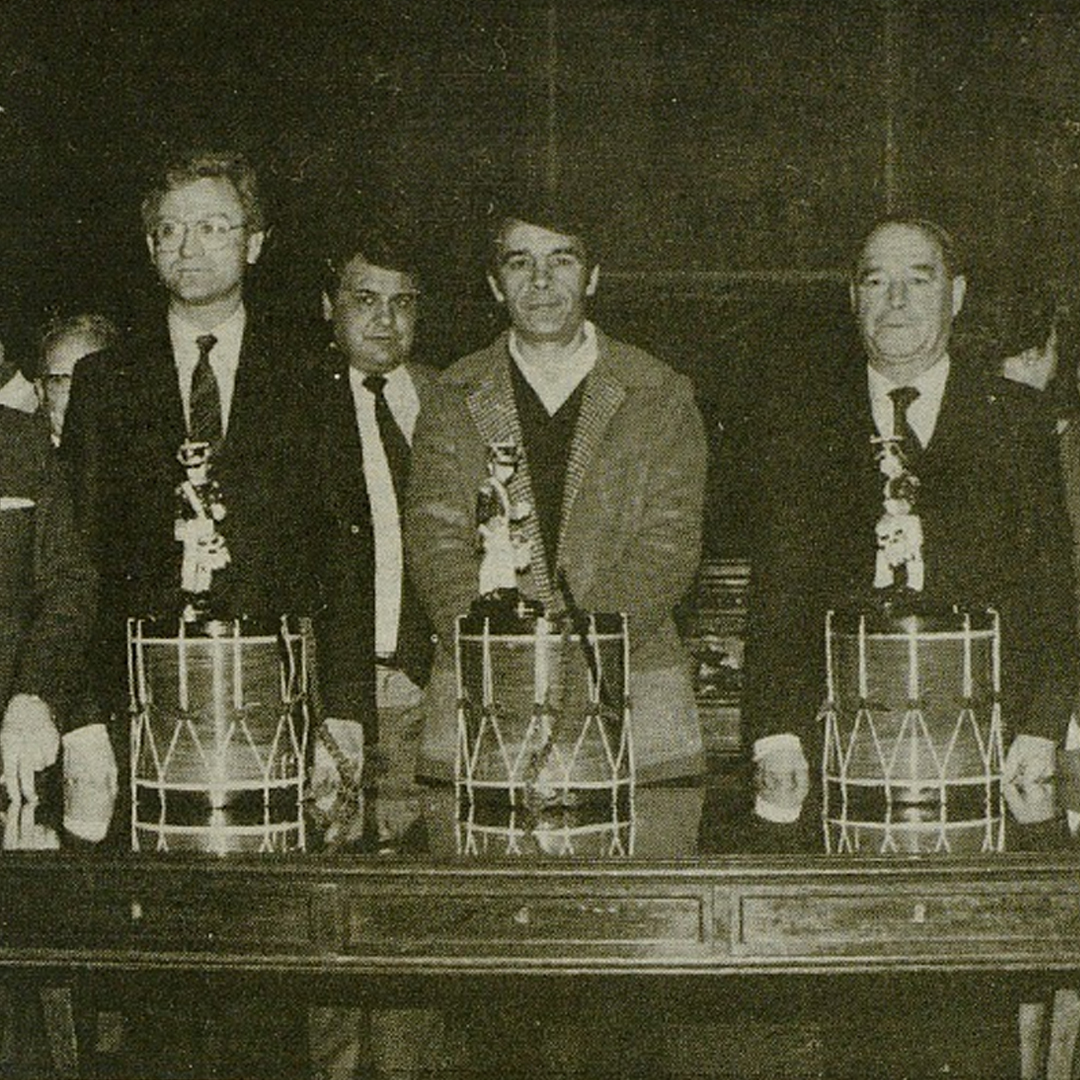 D. Armin Klein
For his work in relations with the twinned city of Wiesbaden.
---
D. Jesús Lopategui
Emigrant in the US.
---
Town of Tarbes (France)
For his effort after the accident of a bus going towards San Sebastián with San Sebastián's citizens.
1979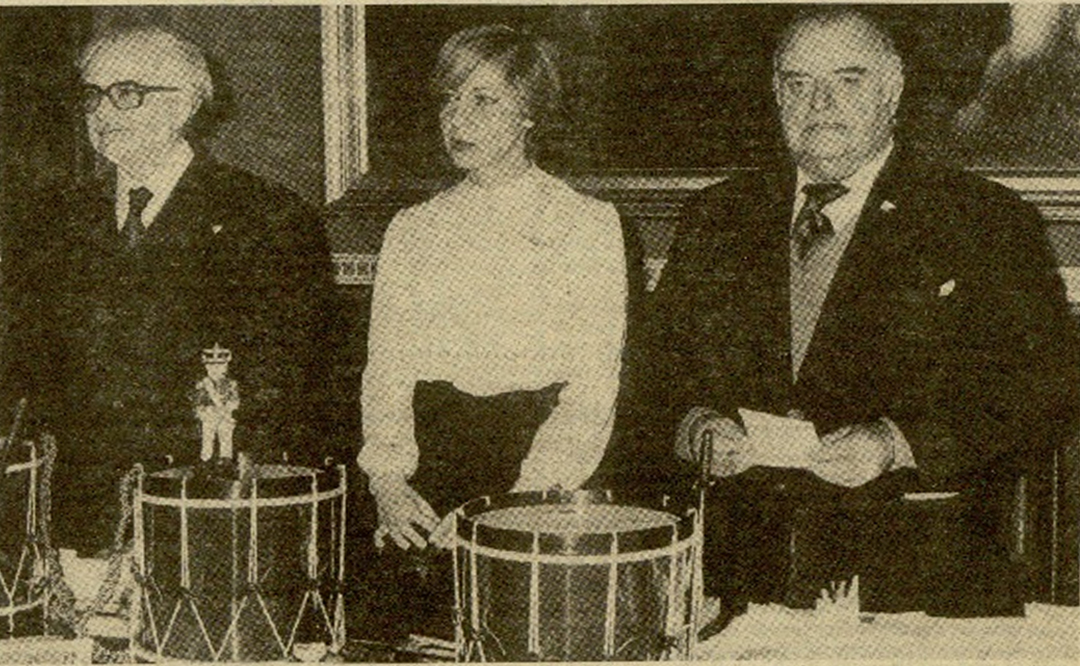 Dña.Carmen Usobiaga
In charge of bringing students from California.
---
Julio Caro Baroja
Writer, essayist and anthropologist.
---
Mr. Paul Dutournier
Mayor of Sara
1978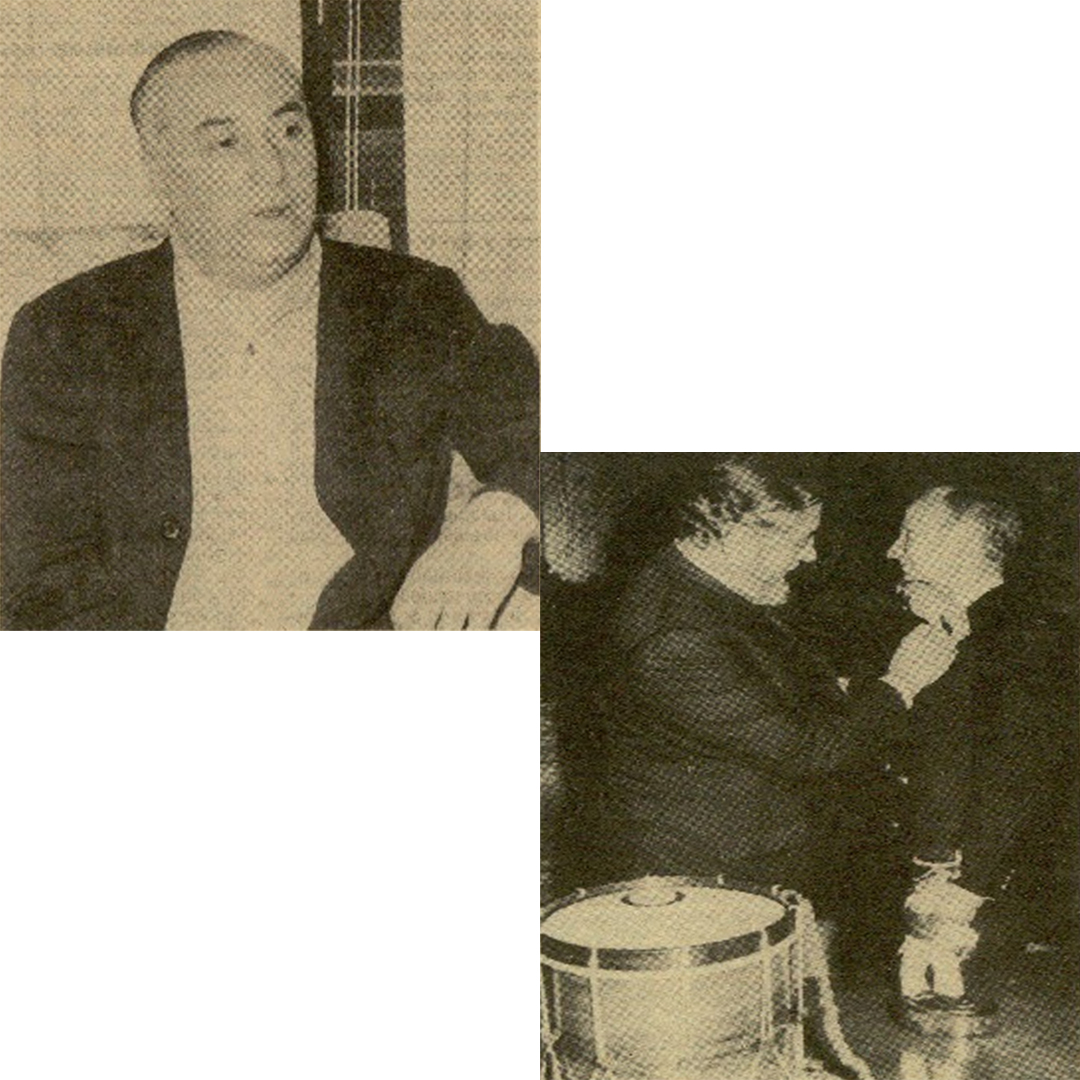 Luis Coronel de Palma
Ambassador of Spain in Mexico.
---
Benito Castejón
President of the Higher Sports Council.
1977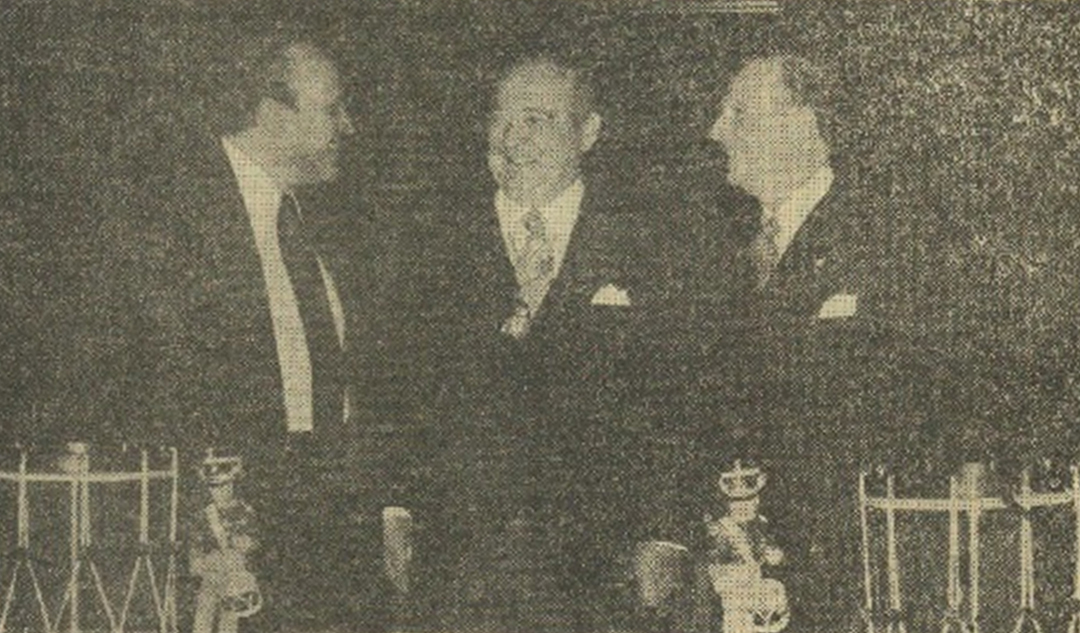 D. Mari Calabuig
Customs administrator.
---
Mr. Paul Barriere
Director of the Biarritz casino.
---
Vicente Etchegaray Ortiz
Resident in Mexico.
1976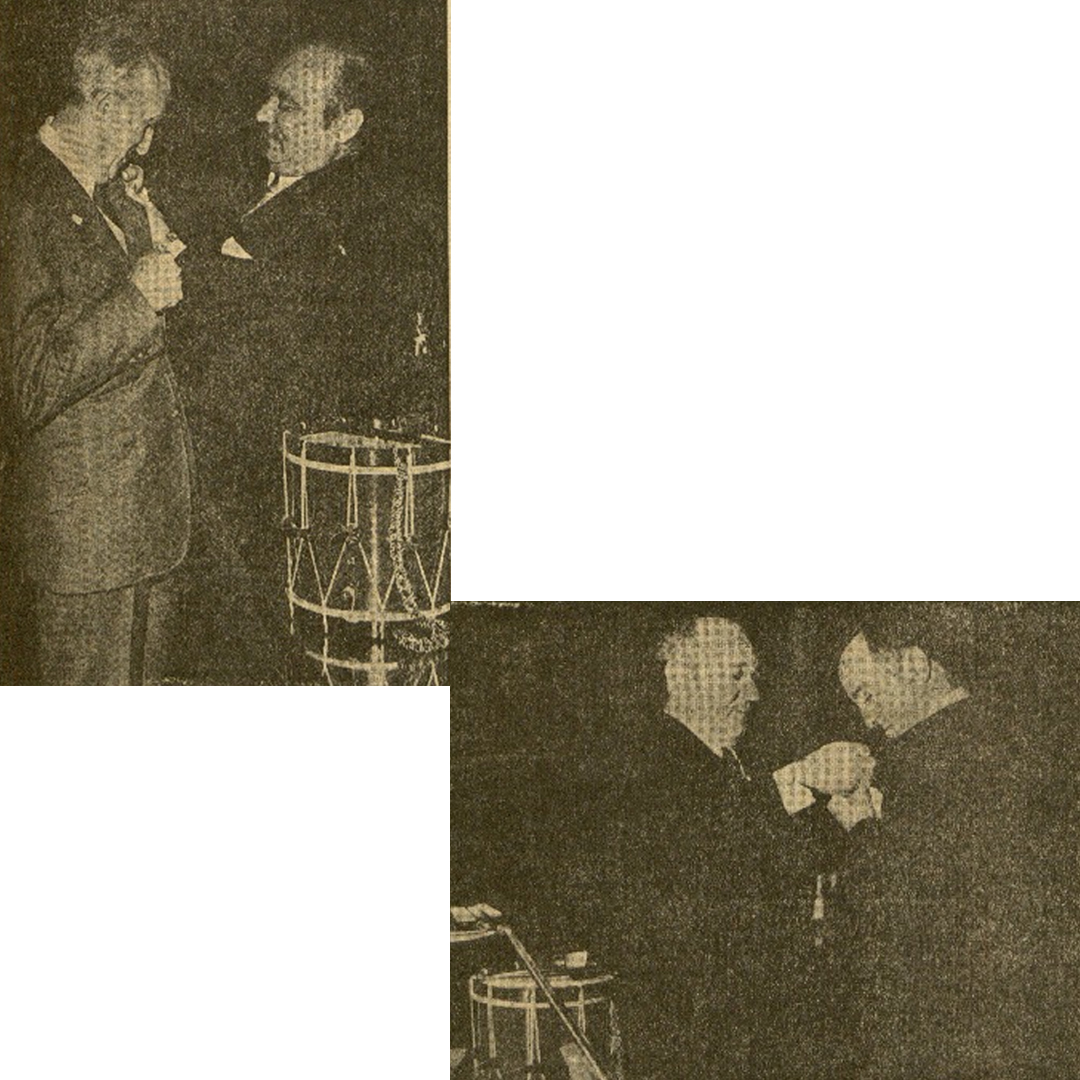 Excmo.Sr. D. José Manuel Goyeneche (Conde de Guaqui)
President of the Horse Breeding Society.
---
D. Rafael Cavero
President of the Athletics Federation.
1975
Excmo.Sr. D. Marcelino Oreja
Politician and diplomat.
---
Ilmo.Sr.D. Enrique de Aldama
General Director of Roads, for his management in the construction of the San Sebastián Bypass.
1974
D. Rafael Frühbeck de Burgos
Orchestra director.
---
D. Luis Puig Esteve
President of the Spanish Cycling Federation.
1973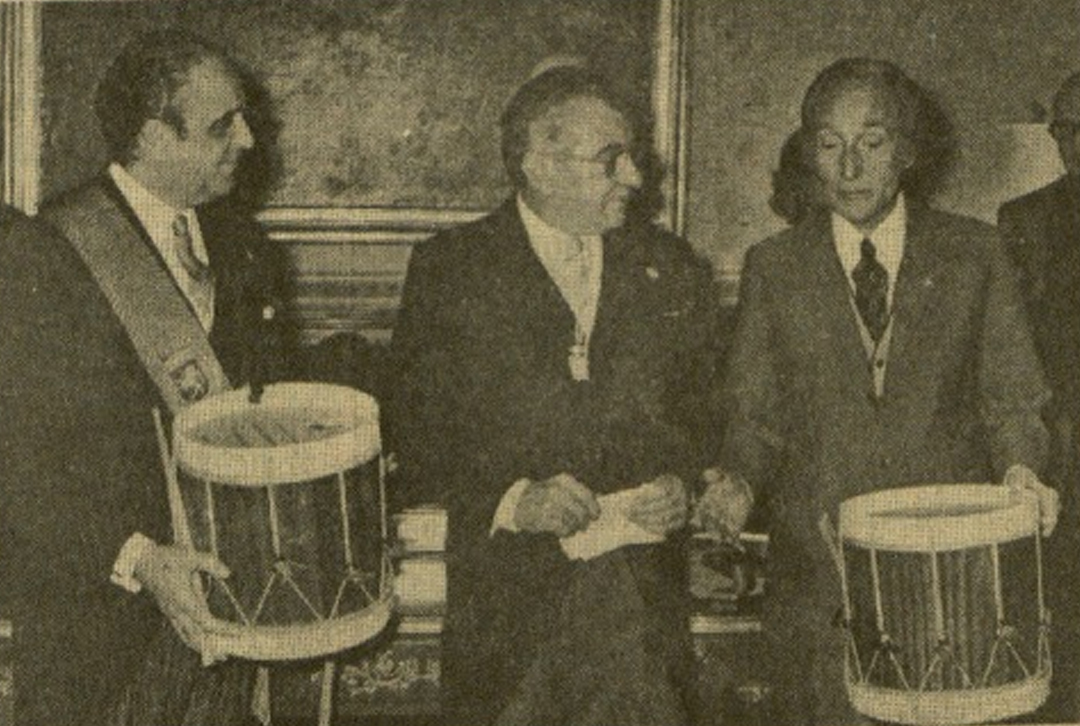 D. Mariano Fernández Zúmel
Doctor and surgeon.
---
Ilmo.Sr.D. Mariano Horno Liria
Mayor of Zaragoza.
1972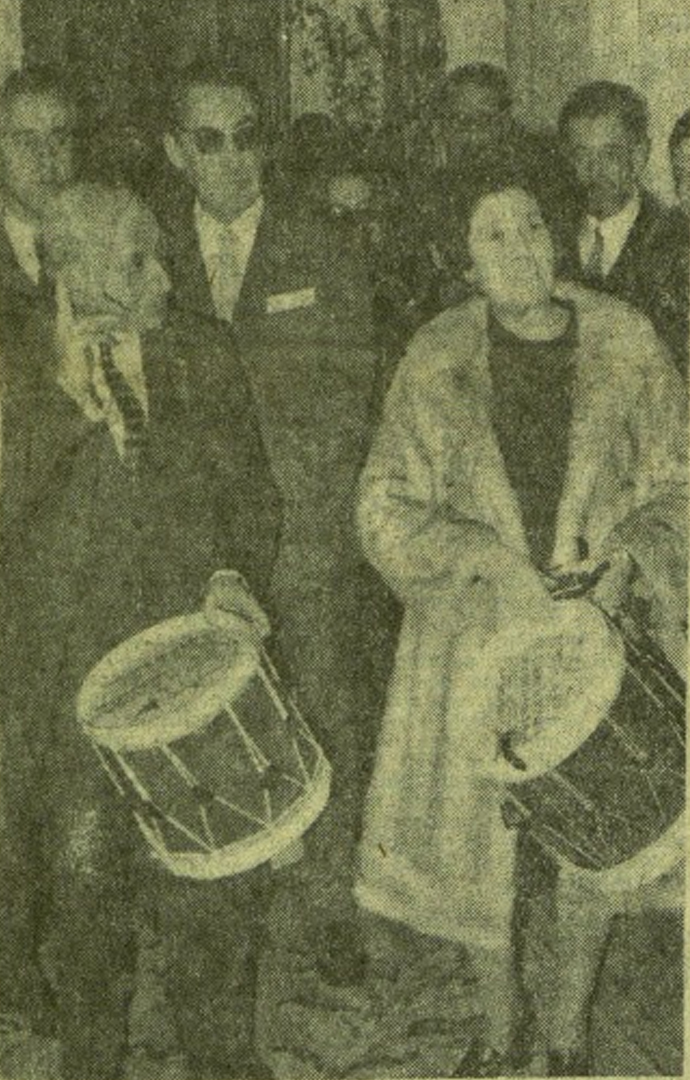 Dña. Josefina Carabias
Journalist
---
D. Alfonso Sánchez
Journalist and film critic.
1971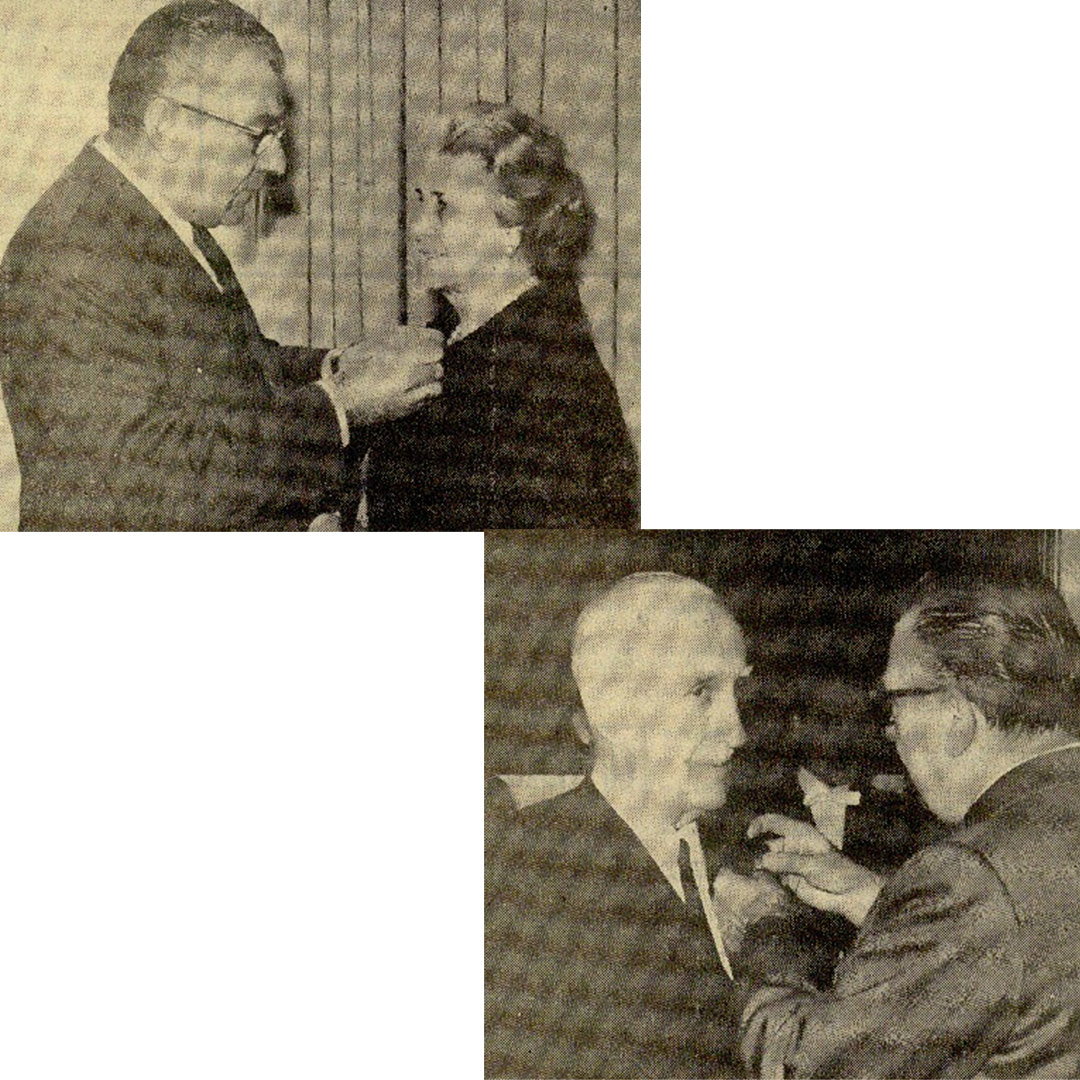 D. José Luis Pérez Solero
Journalist.
---
D. José Álvarez de las Asturias Bohorques Goyeneche
Personality linked to the Lasarte Racecourse.
1970
D. F. Castro Pires de Lima
Portuguese journalist.
---
D. Manuel Rózpide
President of the Spanish Pelota Federation.
1969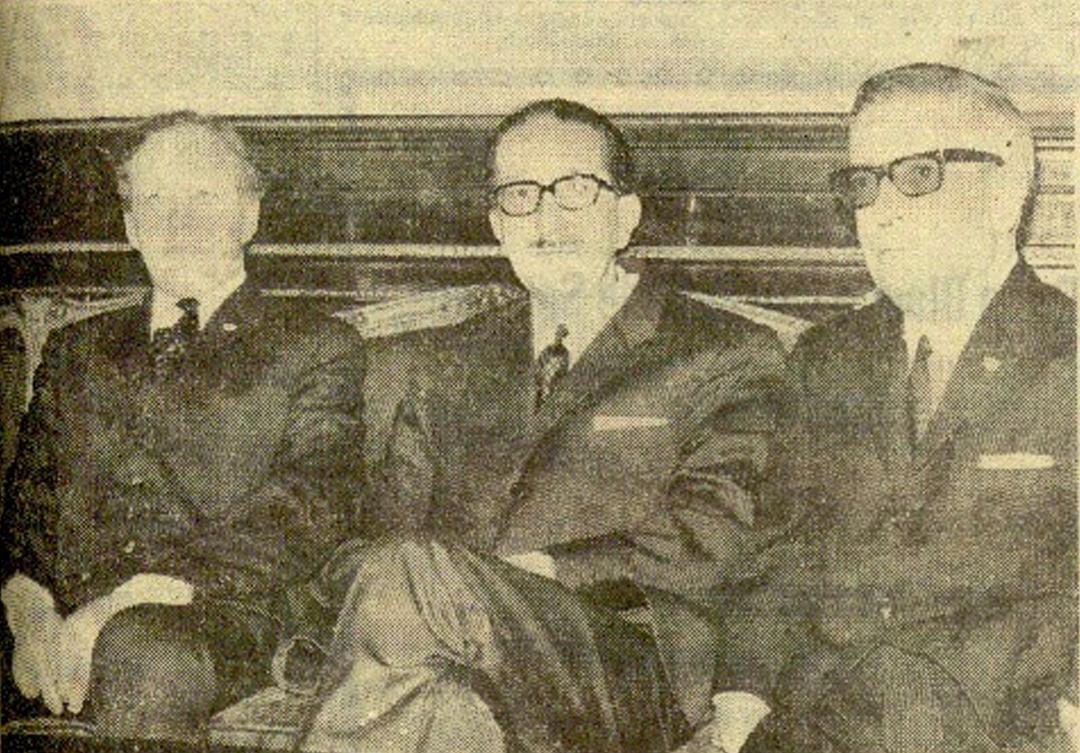 D. Victor Ruiz Iriarte
Playwright.
---
Mr. Jan Latto
Airline director.
1968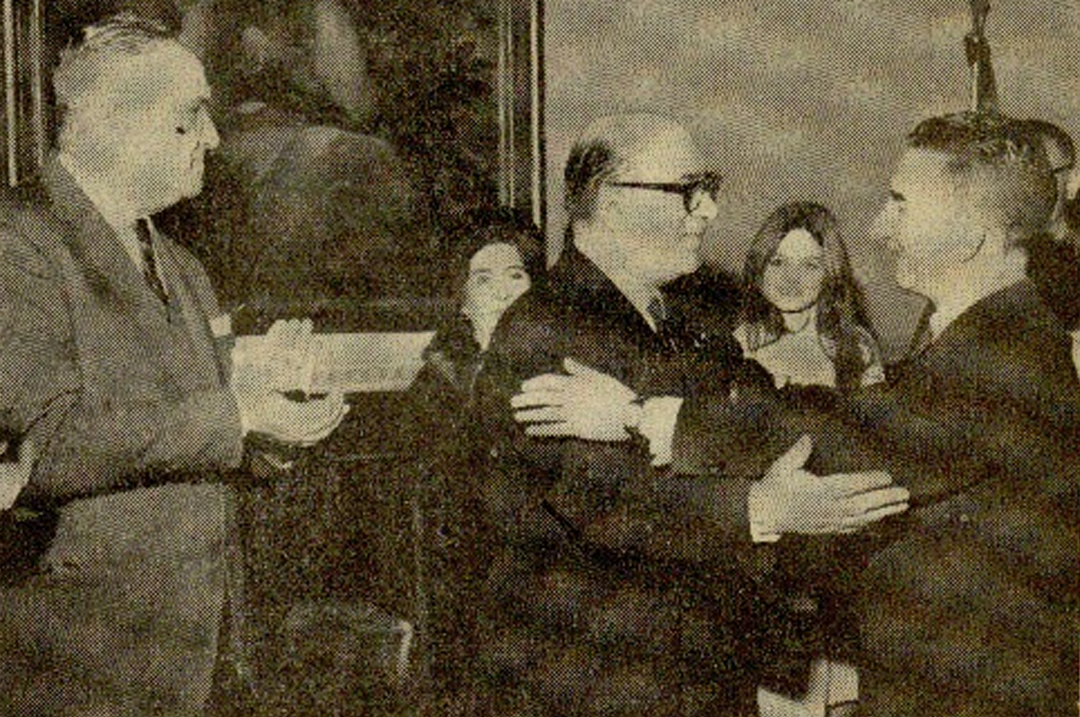 D. Miguel Angel García Lomas
Person who managed the lighting of the Bahía de La Concha.
---
Ilmo.Sr. D. Luis Martin Pinillos
Navy Commander.
---
Excmo.Sr.D. Juan Ignacio Luca de Tena
Theatrical author.
1967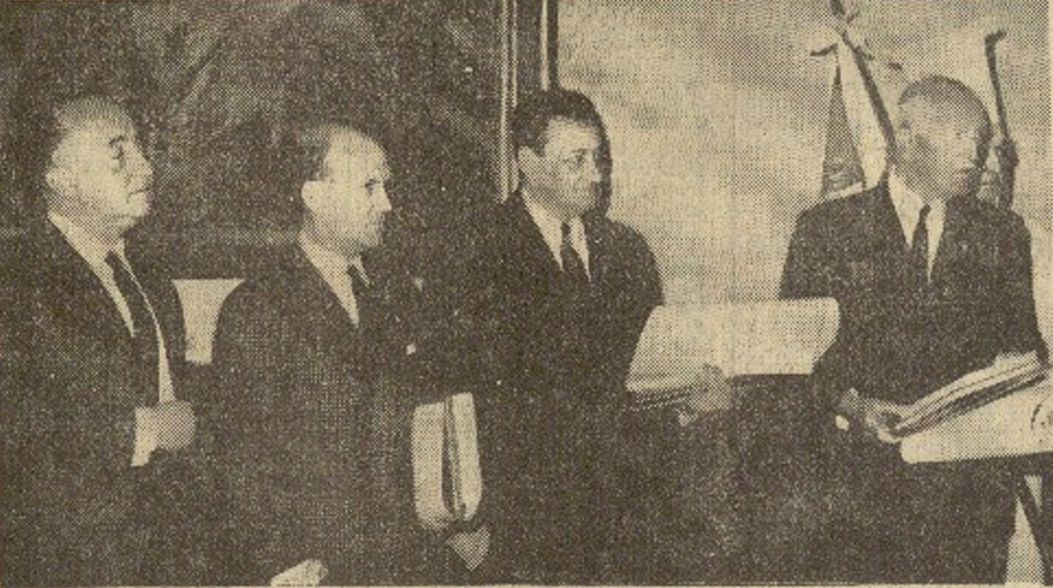 D. Manuel Bastos
Famous and prestigious Aragonese doctor; known as one of the most faithful vacationers.
---
D. Miguel de Echarri
Director of the San Sebastian Film Festival.
---
D. Guy Petit
Mayor of the French-Basque city of Bayonne.
---
D. Guillermo Cebrian
Consul of Spain in Hendaye.